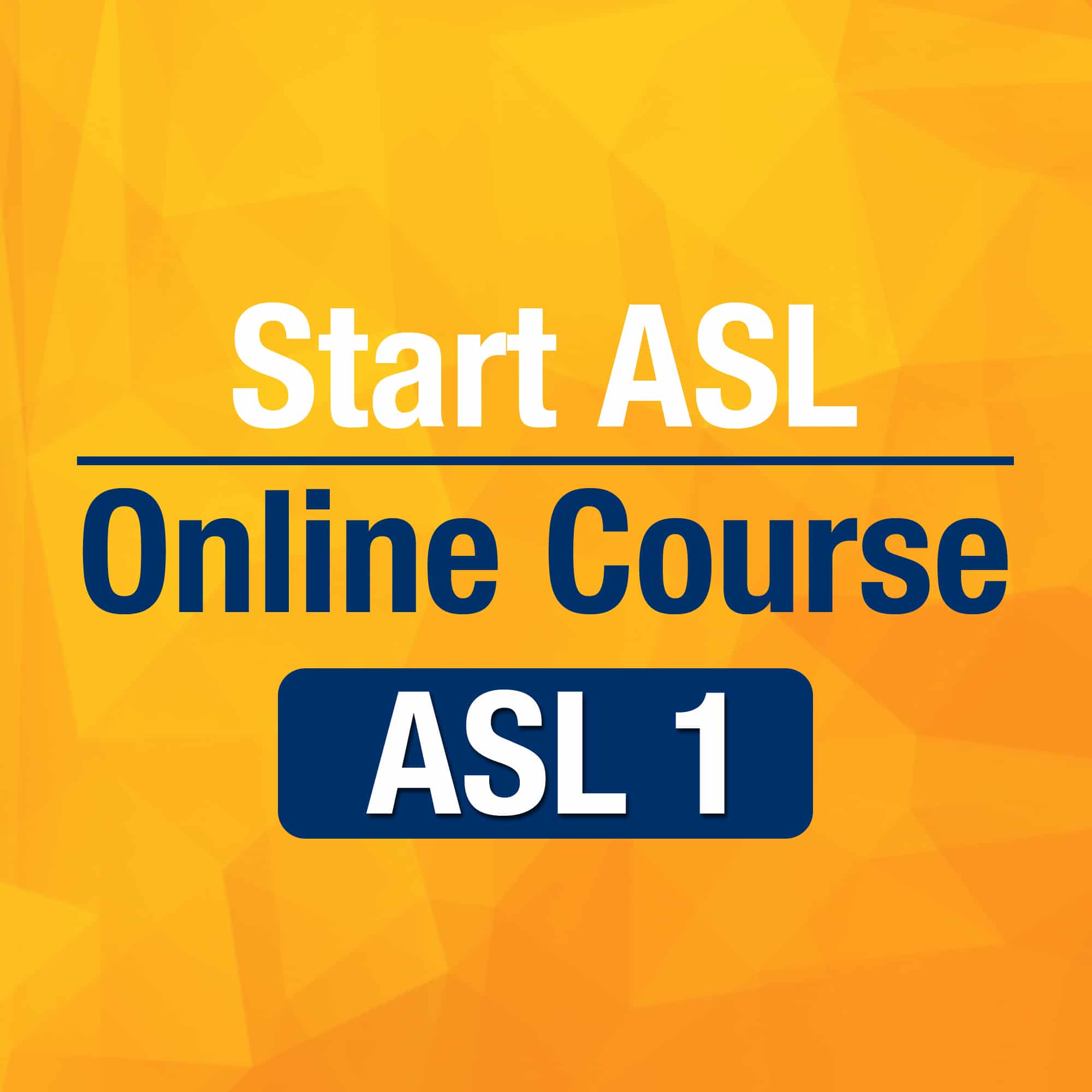 CATEGORY: The Start ASL Online Course
Start ASL 1 Online Course
Course Overview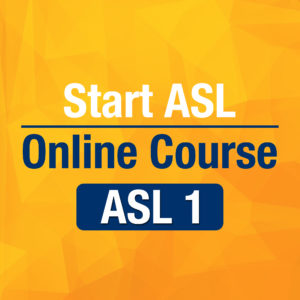 Start ASL 1
Our ASL 1 course is the best class for beginners or refreshing your skills and will get you conversing right away.
This course is packed full of information and includes 13 units covering:
Fingerspelling,
Numbers,
The five sign parameters,
Word order,
Sentence types,
Pronouns and indexing,
Verbs,
Identifying people,
As well as lessons on Deaf culture, Deaf history, and more!
ASL 1 also includes:
Over 550 vocabulary and phrase videos,
60 lesson videos,
30 activities and quizzes,
9 Reading Assignments from the DJSC! Student Guides,
And 1 writing and 3 Deaf event assignments.
You can read more about all of our amazing course features on this page: https://online.startasl.com.