Shoshannah Stern is a well known deaf actress who is best known for her roles as Bonnie Richmond in Jericho, Holly Brodeen in Threat Matrix, and Megan Graves on Weeds.
Shoshannah was born in Walnut Creek, California in 1980 and attended the California School for the Deaf, Fremont growing up. American Sign Language was her first language and she knows how to speak and read lips. Shoshannah attended Gallaudet University and currently lives in Hollywood, California with her husband.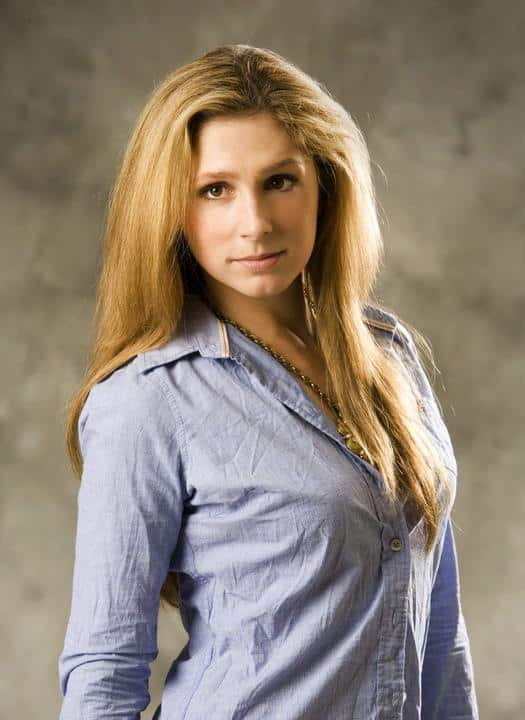 Shoshannah's Career
Shoshannah has acted in theatre, television, and film and is a true inspiration not only to deaf women, but women everywhere.
Deaf West Theatre
Anne of Green Gables – Anne
A Funny Thing Happened on the Way to the Forum – Gymnasia
The Cat and the Canary – Annabelle
Aladdin – Dancer
Romeo and Juliet – Juliet
The Doctor in Spite of Himself – Martine
The Vagina Monologues – Ensemble
Children of a Lesser God – Sarah
Open Window – Susan
Television
Lie to Me – Sarah (2010)
Jericho – Bonnie Richmond (2008)
Weeds – Megan Graves (2005-2006, 2012)
Threat Matrix – Holly Brodeen (2003)
Off Centre – Rebecca (2001)
Guest Star Roles:
Cold Case – Leah O'Rafferty (2008)
The Division (2003)
ER – Rosemary (2003)
Boston Public (2002)
Providence – Renee (2002)
Films
The Auteur Theory – Founders' Day Girl (1999)
Justice (2003)
The Last Shot – Steven's Girlfriend (2004)
Sweet Nothing in My Ear – Valerie Park (2008)
Adventures of Power – Annie (2008)
The Hammer: The Matt Hamill Story – Kristi (2010)
Fun Facts
Shoshannah is fourth-generation deaf.
Her character, Bonnie Richmond, on Jericho was not deaf until she auditioned.
Shoshannah played a victim of rape on The Division opposite Marlee Matlin.
She is the only deaf actor to ever have a role on two prime-time TV shows at the same time.
She participated in "Yes, We Can," the Emmy award winning music video.
At Deaf West Theatre, the play Children of a Lesser God for which Shoshannah has the starring role has been sold out and extended three times with excellent reviews.
Why is Shoshannah Stern pissed off?
Shoshannah is a huge supporter of DeafHope, an organization whose mission is to end domestic and sexual violence against women. More info at http://deaf-hope.org.
Watch Shoshannah