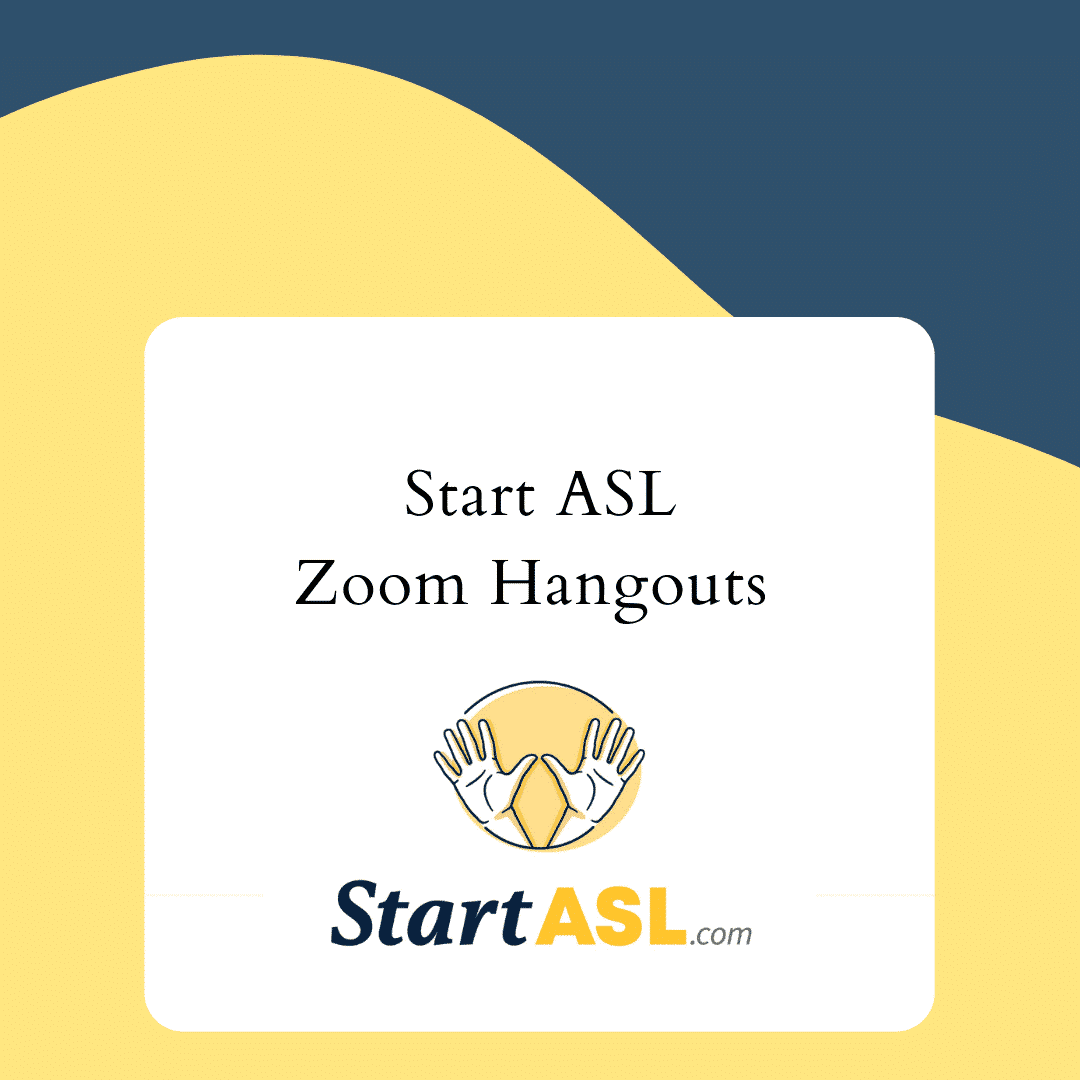 Start ASL offers ASL Zoom Hangouts hosted by our ASL Instructor, Jasmine Solis, for our Online Course students. During this 45-minute Zoom Hangout, you will have the opportunity to practice your ASL and socialize with other students! This Zoom Event is for ASL 2 & ASL 3 students only. This is not a presentation or a group lesson, however a Start ASL Instructor will be present and watching to help guide conversations if needed.
When:
Every Tuesday at 2 pm Pacific Time
*Note: If no students show up within the first 15 minutes, the session will be canceled*
Where:
Note: This event is for Start ASL Online Course ASL 2 & 3 level students only!
The event registration link will be posted here every Friday in the Student Community Group.
Our Student Community Group is only accessible to our Online Course students. If you would like to join us, you can sign up here.
Registration is required and the spaces are filled on a first come, first serve basis.
*Note: If there are less than 2 students registered, the session will be canceled*
Once you are registered, you'll receive a confirmation email that includes a Zoom meeting direct link, a meeting ID, and a password for the Zoom event. Note: If you are denied registration, this means the meeting has reached capacity. But don't fret! You will be added to the Start ASL Group Practice Session Waitlist and will receive priority registration for the next event.
To learn how to download and use Zoom, view our help article.
*Per our online safety policy all meetings are recorded.*
Other Events:
Start ASL Private Zoom ASL Practice Events (for Online Course students only)
Start ASL Group Practice Sessions (for Online Course students only)
Start ASL Live Q & A Sessions (for Online Course students only)
Start ASL Virtual Office Hours (for Online Course Gold level students only)
Start ASL Public Zoom ASL Practice Events (for the ASL community)
Happy signing! 😄
https://www.startasl.com/wp-content/uploads/StartASLlogoFinal.png
0
0
Michelle Jay
https://www.startasl.com/wp-content/uploads/StartASLlogoFinal.png
Michelle Jay
2020-10-13 09:52:35
2020-10-13 09:52:35
Start ASL Zoom Hangouts