Vanessa, who is a Colts cheerleader for four years, learned American Sign Language (ASL) for the Colts fan base. Colts is an American football team in Indianapolis, IN. 
Vanessa has been known to connect with fans at games and events. At a training camp last year, she met a young fan and realized that she is Deaf and was communicating with her father in ASL. 
Vanessa, who once took an ASL class at Indiana University as a student, was able to recall some basic ASL signs. Vanessa signed hi, what's your name, it's nice to meet you in ASL to a young Deaf fan in ASL. Vanessa noticed how the young fan started glowing.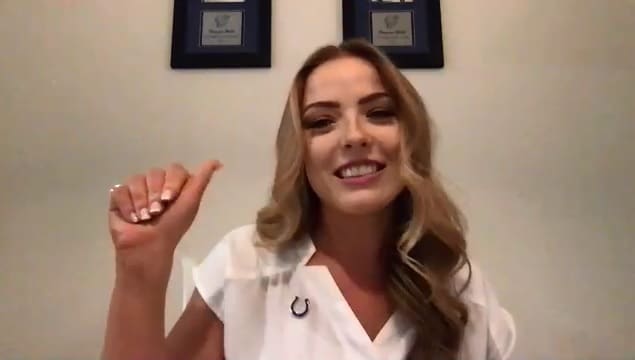 Because of this encounter with a Deaf fan, Vanessa felt inspired to continue to learn American Sign Language. With the support from Colts Cheer Professional Development Program, Vanessa went back to school to continue and fully learn sign language to connect with Deaf fans.
Vanessa expressed, "the Colts community is one of the coolest that I have been a part of, and I love that we're always encouraging each other and supporting each other, and I feel like we weren't connecting necessarily with deaf fans…I want them to feel included." See the news article here.
Are you ready to be more inclusive to the Deaf and Hard of Hearing community? You can start learning American Sign Language
We, Start ASL, offers the best and complete ASL 3 levels courses! You can start learning ASL for free (no strings attached!) or if you would like to fully learn ASL, we offer both online and offline ASL classes on a budget.
Check here to see all of our Start ASL course options.