Start ASL's American Sign Language Tutor Program
Are you an ASL student struggling with certain ASL topics? Do you need someone to practice with? Are you looking for personalized and professional help while learning ASL? Then you've come to the right place! Start ASL's American Sign Language Tutor Program will help you get over those difficult learning "bumps" with professional one-on-one online ASL tutoring.
An ASL tutor can help you:
Get instant feedback from an ASL professional
Improve your expressive and receptive skills
Better understand a particular topic or aspect of ASL
Practice your signing skills
Prepare for tests
And more!
Schedule ASL Tutoring Today!
Step 1
Click Here to Get the Free Skype Program
Our tutoring sessions are conducted over Skype. You will need a webcam, tablet, or smartphone.
Step 2
Click the Schedule Now tab under the tutor profile of your choice.

Step 3
Click the Schedule Session button to book your session.

Step 4
Click the Pay for Session button to pay for your session via Paypal or Credit Card.

Step 5
When it's time for your session, log into Skype with the Skype ID you provided to your tutor when you scheduled your session and your tutor will start the video call! It's as easy as that!
Our Professional Start ASL Tutors
- Tutoring Fee: $10 for 30 minutes -
Experience: Teacher of the Deaf (10 years)
Skills: Teaching Beginners | Spanish | Special Needs Education
"Serfiry is an excellent instructor. He is very patient and finds a way to be interactive with you. He can also be very funny. I enjoyed his class and look forward to the next. Thank you." - Kathy Daniels
"Serfiry is a an amazing teacher! He is so patient and helpful, and very very funny! I am learning so much, and his wonderful style of teaching makes it very easy and memorable. I've now had 2 lessons with him and plan on booking multiple times a week. Thank you so much Serfiry for your help. You are INCREDIBLE! :)" - Tarahsee
"Serfiry was VERY fun, patient and made me feel comfortable! It has been a LONG time since I tried to converse using ASL…but he somehow made sense of my signs (HA!) and we had a great conversation. I will be scheduling more interactions with him…such a great way to practice! Thank you, Serfiry!" - clowe2154
"Serfiry is patient and is very helpful and fun." - Laura Axelsen
"Serfiry is an excellent tutor. His signing is very clear, he's interesting and engaging. He's Deaf and not oral which is a great way to learn. He doesn't resort to typing or other communication, he gestures until I understand. As a beginner or advanced, I believe the only way to fully learn and be comfortable with a language is to dive in and immerse yourself in it." - Nita
- Tutoring Fee: $15 for 30 minutes -
Certification: TESOL Certificate | Advanced Certificate in Teaching Spanish | Advanced Certificate in Teaching ASL
Experience: ASL Interpreter | Municipal Court Interpreter | American Sign Language Teacher
Skills: Argentinean Sign Language | Ecuadorian Sign Language | Honduras Sign Language | Bolivian Sign Language
"Diane is the BEST!! Although I had some background in sign language, she helped me take it to the next level, to relax and continue to enjoy the deaf community. She's straightforward, but tempered with patience, love and humor!! I HIGHLY recommend her, doesn't matter what your sign language skill is, she will help you! We had 2 sessions per week for 2 months and it was wonderful. I struggled with facial expressions and she truly helped me "let go and relax". I can' say enough about her. Awesome job!!" - Demetrius Longmire
"I was unable to find a deaf event near me, so I decided to hire an ASL tutor. Diane Caporale was AMAZING. She is so inspiring and has such a joy in teaching ASL. She made me feel so comfortable and I was able to learn a lot just from thirty minutes. Just from this session I feel as if I know more, and I know the areas of signing I need to work on, such as numbers and more vocabulary such as places and people. I will definitely be doing another one of these sessions to help master my ASL, so when I do talk with a deaf person, I will be able to have a better conversation with them." - Hannah T.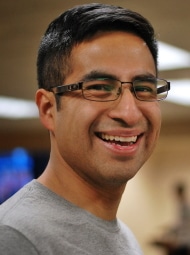 - Tutoring Fee: $14 for 30 minutes -
Certification: TESOL Advanced Certification for ASL and ASL Course Certification
Experience: Sign Language Instructor, Interpreter, ASL Immersion, Instructor Workshops
"I've been working with Gus for several months as a near-beginner in ASL, probably something like 20 hours so far. Gus is a fantastic teacher in every way. He is very knowledgeable about both ASL and deaf culture, which makes my lessons with him very effective. He is able to point out "minimal pairs," or signs that differ by only one phoneme (like handshape, or location), which helps to solidify the vocabulary as well as introduce new words. He also emphasizes the difference between ASL and Signed English wherever necessary. This expertise is very valuable for a learner without much time, like me. Gus seems to have a natural talent for teaching--he will often explain a new sign using other signs I already know (compared to just fingerspelling the word) which provides me with even more practice and a sense of accomplishment. He's extremely patient, and will teach the same sign or concept three sessions in a row if I keep forgetting. He's also quite flexible and happy to adapt to working from lesson plans, conversation, games, or answering questions. Finally, Gus is also a very friendly and enthusiastic person and a pleasure to learn from, and he really cracks me up sometimes. I really can't recommend him highly enough and look forward to working with him more." - Haitham Jendoubi
"Gus is the best ASL teacher. He knows a lot about deaf culture, and the language. Gus always sees the little mistakes and make sure my sign is perfect. He helps me with words I do not know and he is helping me become fluent in ASL so I can become a deaf and hearing counselor. Gus is also funny and makes the session a fun learning experience. Gus is also punctual which is important. If anyone wants to learn sign language go with Gus because he is the best teacher and it will be your money's worth." -Monica Camacho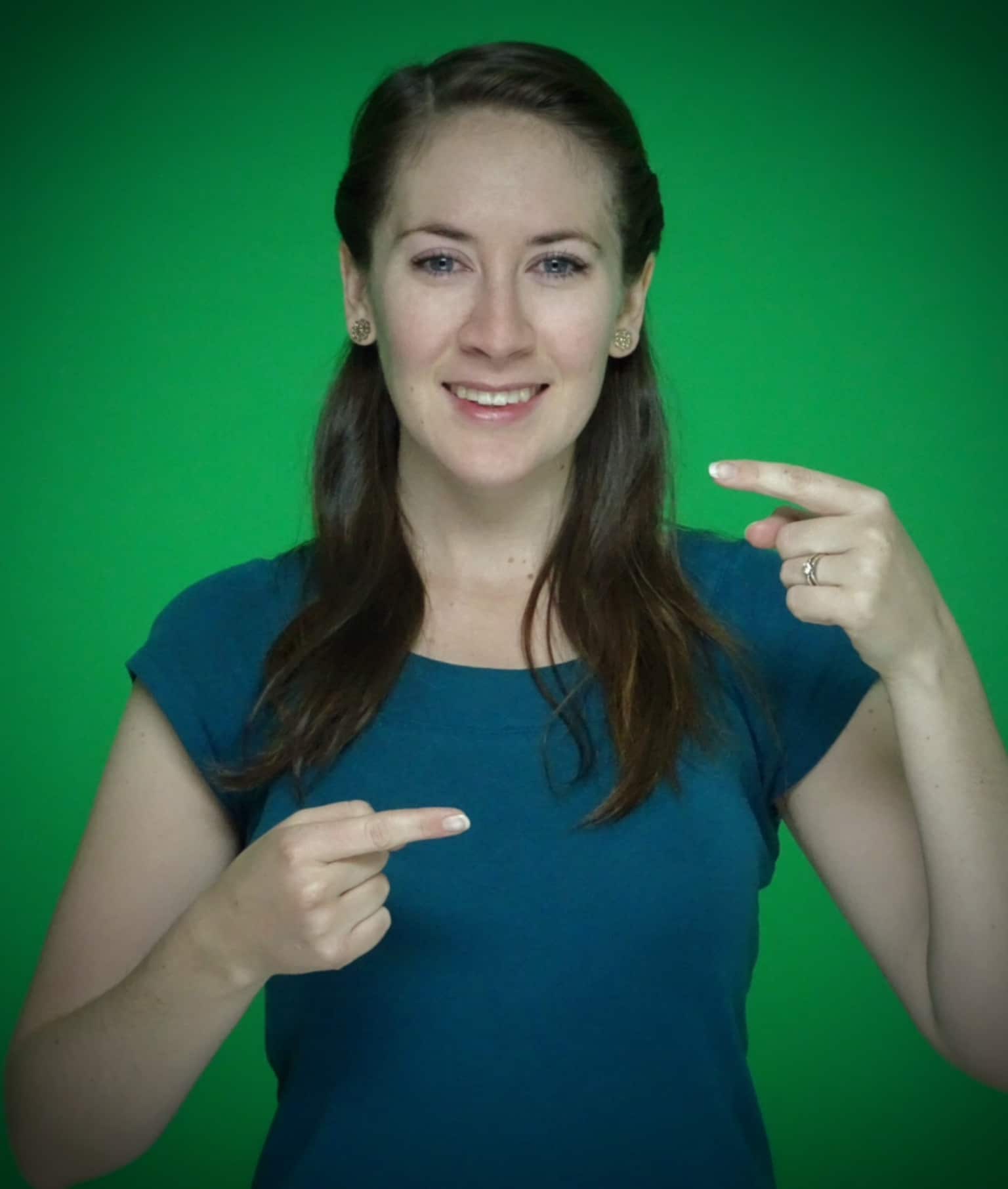 - Tutoring Fee: $15 for 30 minutes -
Education: ASL Classes | Immersion in Deaf Culture
Certification: EIPA Interpreting Certificate
Experience: ASL Interpreter | ASL Tutor | MDUSD AHI
"Savannah has been helping teach my 14 year old daughter the basics in ASL and it has been a very positive and helpful experience in every way. Savannah has been a great teacher! She is very supportive, positive, and focused throughout every tutoring session. She would clearly be great at teaching very advanced ASL technique as well for she really has command of the language and is grounded in her knowledge. We initially questioned the quality of what "Start ASL" had to offer as it can sometimes be hard to trust online recourses. All of our concerns were proven wrong as it has been a very professional and positive experience throughout. We are so grateful to have found Savannah and would recommend her to anyone. Thank you Savannah! What a bright star!" - Jasmine Gerber
"I have been taking tutoring sessions with Savannah Diaz for two weeks, and I already see improvement in my signing. Now, I feel like I can sign with much more comfort, confidence and accuracy. I'd been teaching myself ASL for about two years before I found StartASL. These tutoring sessions have helped me see just how valuable it is to have someone who knows what they're doing teaching you how to sign. I recommend StartASL and Ms. Diaz to anyone I know who wants to learn ASL and improve their signing ability! Kiss endless hours of searching for signs and informing videos on YouTube goodbye!" - Caoilainn Sullivan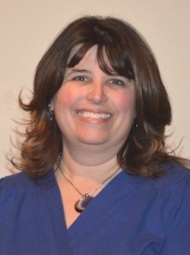 - Tutoring Fee: $15 for 30 minutes -
Education: MS Vocational Rehabilitation – Deafness | AAS Interpreter for the Deaf
Certification: National Interpreter Certification (NIC) | Certified Master Signing Time Instructor | World Languages – American Sign Language Certification from Ohio Department of Education
Experience: ASL Interpreter | American Sign Language Teacher | Master Signing Time Instructor