Are you learning American Sign Language on your own? Finding a partner with whom to practice your signing skills is an integral part of learning this language. And since ASL is a visual language, face-to-face practice time is crucial to your success. As they say, practice makes perfect!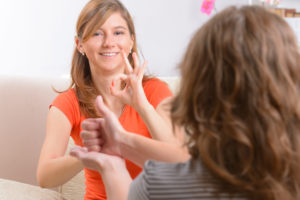 If you are interested in learning ASL along with a community of other students, you may be interested in joining the Start ASL Complete Online Course. Our course is the most advanced and fun step-by-step online ASL learning available and we guarantee you'll love it!
So, if you are learning ASL and looking for a partner with whom to practice, leave a comment below! Be sure to include your location in case in-person practice is possible.
Happy Signing!