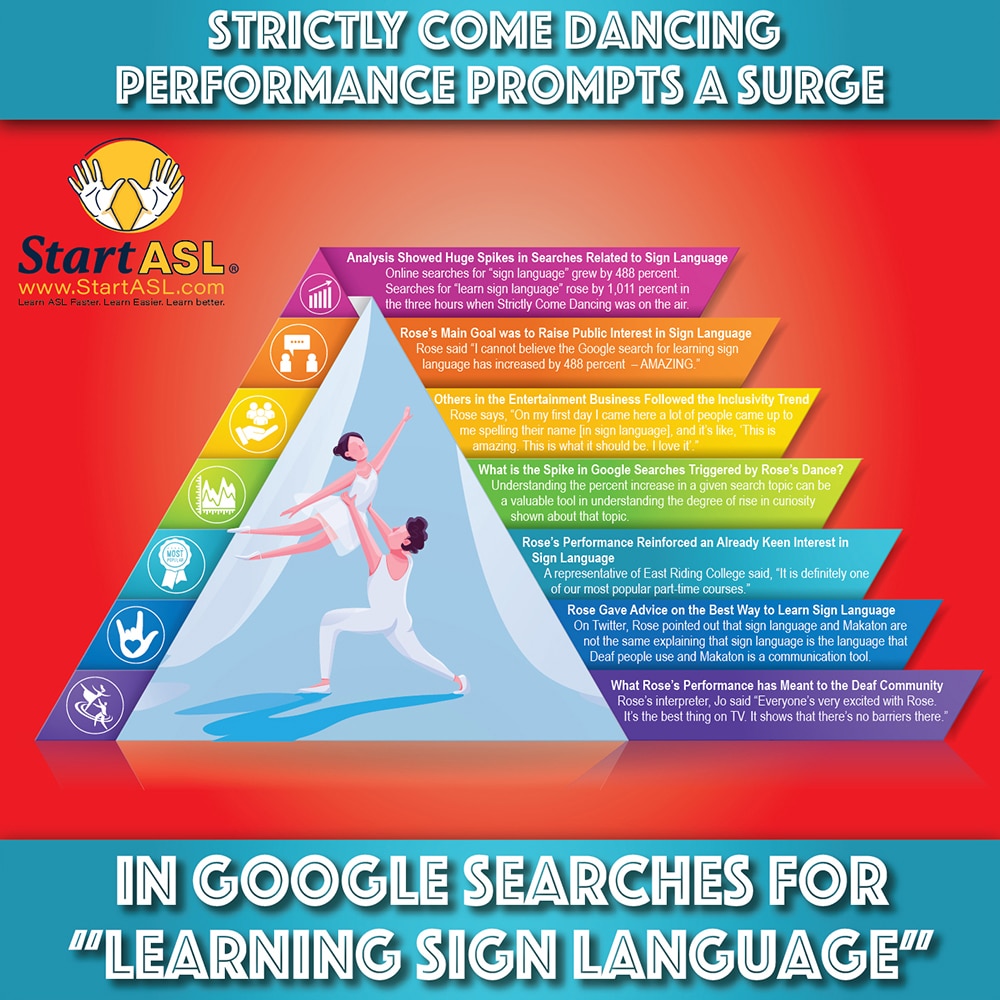 Deaf UK TV actor Rose Ayling-Ellis, 2022 winner of the televised British dance contest Strictly Come Dancing, seems to have inspired many people to learn sign language. The actor's Viennese waltz, performed with professional dancer Giovanni Pernice, introduced Sign Language choreography to the highly successful BBC show. The dance was charged with emotion and got an amazing score of 37 out of 40 from the judges.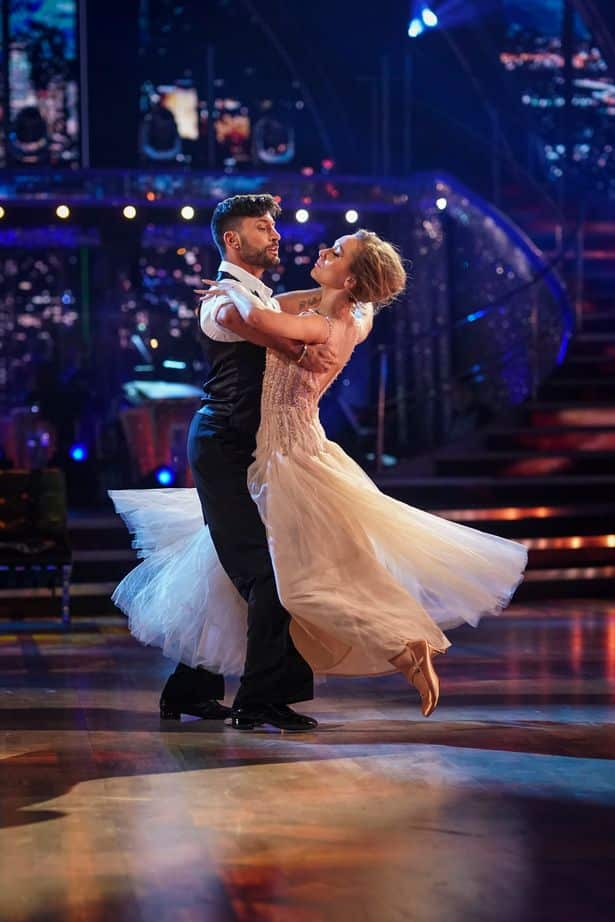 Fans were enthusiastic over the couple's use of sign language at the start of the routine when Rose and Giovanni signed each other while acting out a scene in which their characters argued. Moreover, their performance seems to have had a positive impact on many UK viewers' opinions about sign language and diversity.
Rose, who was Strictly Come Dancing's first Deaf contestant, says that she wishes to "move along" the conversation about Deaf people and their ability to take pleasure in music.
What Is British Sign Language?
The British version of sign language is a unique form of communication developed by the Deaf and Hard of Hearing community in the UK. Recognized as a language by the British government in 2003, this version of sign language has close to 200,000 Deaf and Hard of Hearing users across Britain.
Many might believe that sign language is simply an interpretation in English, but in fact, English and sign language are quite different. Sign language has its own grammar and syntax (sentence structures) that differ from those of English, making it a distinct language in its own right.
Analysis Showed Huge Spikes in Searches Related to Sign Language
An examination of Google search data for the week when Rose and Giovanni performed their sign language-infused waltz was conducted by the gambling website CasinoGrounds.com. The results revealed that UK searches for the phrase "sign language" grew by a massive 488 percent. And searches for "learn sign language" rose by an amazing 1,011 percent in the three hours when Strictly Come Dancing was on the air.
Regarding these results, a representative for CasinoGrounds.com said, "This analysis has shown that Rose is really making an impact through her appearance on UK television every weekend."
Rose's Main Goal was to Raise Public Interest in Sign Language
While commenting about this data on Strictly Come Dancing's companion show, It Takes Two, Rose said, "That's the whole point of why I'm doing this." Also, Rose was floored when she found out how much internet searches for sign language had spiked after her beautiful performance, which was highly praised by fans. On Twitter, Rose wrote, "Thank you so much for all of your interest in learning sign language. I cannot believe the Google search for learning sign language has increased by 488 percent – AMAZING."
Also, during Rose and Giovanni's It Takes Two interview, host Janette Manrara told the pair that she got "goose bumps" while watching their dance routine. Janette then asked Rose how it felt to include sign language as part of the choreography.
"I just love to show my language and to incorporate it into the dance. I think it's very special for me,' the actor replied, adding, "It's down to Giovanni, he's the one who came up with the idea, I didn't think of it."
Others in the Entertainment Business have Followed the Trend toward Increased Inclusivity
Rose isn't the only one making Strictly Come Dancing more accessible to the Deaf and Hard of Hearing. Executive producer Sarah James told BBC News that all the members of the show's team have taken deaf awareness training and are learning how to use sign language. In response to this effort, Rose says, "On my first day I came here a lot of people came up to me spelling their name [in sign language], and it's like, 'This is amazing. This is what it should be. I love it'."
Rose's fellow entertainers have also taken steps to make their work more inclusive. For example, after she urged her competitors on Strictly Come Dancing to include captions in their rehearsal videos posted on Instagram, they responded positively.
She sent them all a video that explained how to put the captions on, and many didn't realize the procedure was available for them to use in the first place. They said, "Oh, it's so simple, it's so easy," and now they love the idea.
What's the Meaning of the Huge Spike in Google Searches Triggered by Rose's Dance?
The type of Google search analysis done by CasinoGrounds.com provides a unique view on what the public is currently interested in. Understanding the percent increase in a given search topic can be a valuable tool in understanding the degree of rise in curiosity shown about that topic. In the case of Rose Ayling-Ellis' work on Strictly Come Dancing, her efforts to increase people's attraction to sign language and awareness of the Deaf community seem to have paid off.
Regarding the results of their analysis, the above-mentioned CasinoGrounds.com spokesperson said, "This data not only shows that the British public is taking more of an interest in British Sign Language but are also wanting to actively learn sign language themselves as a result of Rose's time on Strictly."
Rose's incorporation of sign language into the choreography of her waltz draws attention to the growing representation of the Deaf community on British TV shows and in other entertainment media. With any luck, not only will her action give greater confidence to Deaf people, but also edify viewers about the nature of British Sign Language and the importance of communicating with members of diverse populations.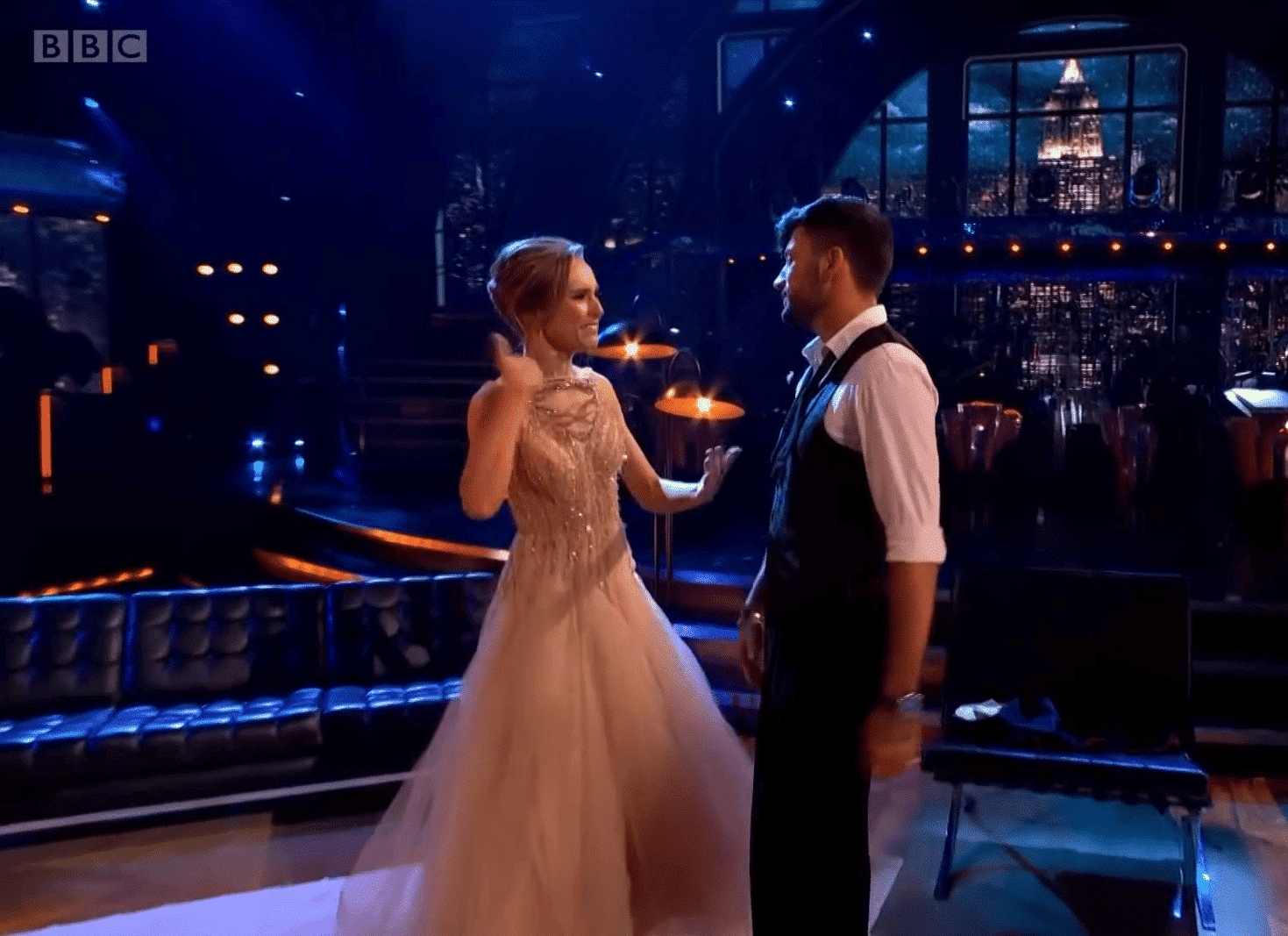 Rose's Breakthrough Performance Reinforced an Already Keen Interest in Sign Language
Rose Ayling-Ellis' groundbreaking use of sign language in her dance routine bolsters an interest in learning sign language that has already been going strong in the United Kingdom for some time. As an example, East Riding College in Beverley, England, conducts courses in sign language that are regularly over-registered. A representative of the college said, "It is definitely one of our most popular part-time courses. Our last intake was September, and obviously, this was before Strictly started. It's a course that is always very, very popular regardless."
And according to Simon Harvey of the British sign language education website British-sign.co.uk, "More and more people within communities all around the UK are able to communicate using sign language with those who rely on it for their day-to-day communication."
Rose Gave Advice on the Best Way to Learn Sign Language
Also, on Twitter, Rose advised people about how to start learning sign language: "Look for a course taught by Deaf tutors. Just be aware that sign language and Makaton are not the same. sign language is the language that Deaf people use and Makaton is a communication tool." Here Rose is stressing the fact that sign language is strictly a sign language, whereas Makaton is a language that uses not only signs but also spoken words and symbols to allow people to communicate.
What Rose's Performance has Meant to the Deaf Community
Rose Ayling-Ellis' history-making achievements in being the first Deaf contestant on Strictly Come Dancing and in winning its glitter ball trophy have meant a great deal to the Deaf population. For example, Jo Rose, a spokesperson for the UK hearing-loss charity Signal emphasized just how significant Ms. Ayling-Ellis' stint on the show has been for a huge number of people.
With her interpreter, Jo, an outreach worker for Signal and a Deaf sign language user, described the Deaf community's great excitement about having Rose perform on Strictly Come Dancing: "Everyone's very excited with Rose. It's the best thing on TV. It shows that there's no barriers there." She then added, "Obviously to see on TV as well, the crew learning some sign language, the presenters, etc., and the Deaf awareness is inspiring the Deaf community to go and try and achieve whatever they can; nothing is impossible."
Watch the video below to see their performance.