by Anonymous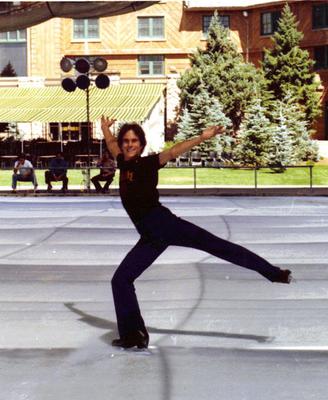 David Michalowski, profoundly deaf since birth, grew up in Chicago, Illinois. He competed at the United States Figure Skating National Championships from 1978 until 1982, including the 1980 Winter Olympic Trials, and at four international competitions from 1980 until 1982, including the Winter World University Games twice.
David became the FIRST deaf figure skater ever to compete nationally and internationally. His skating performances were shown on the ABC Wide World of Sports twice (1978 and 1980).
He also was the first deaf skater ever to pass the Gold (senior level) Test. This test allowed him to be eligible to compete for Olympic Trails and World Championships.
His profile was shown on Lou Ann Walker's book, "Hand, Heart, & Mind. The Story of the Education of America's Deaf People."
David had collected 4 gold, 8 silver and 5 bronze medals and numerous trophies. He performed an exhibition at the 1975 Deaf Olympics at Lake Placid, NY.