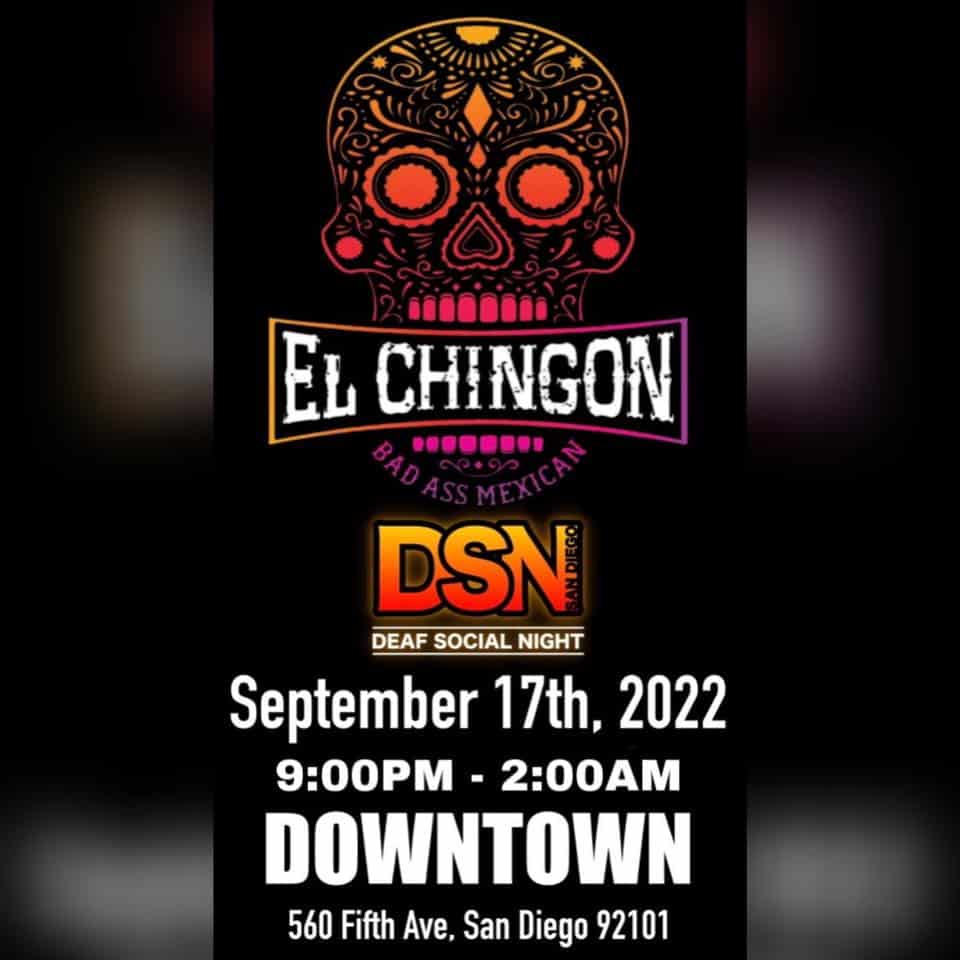 Join us for Deaf Social Night on September 17th at 9:00pm to 2:00am! Meet us at El Chingon! We will have music, dance, drinks, foods, hangout, chat and GOOD TIME!
.
SAVE THE DATE!
.
Address: 560 Fifth Ave, San Diego 92101
.
SEE YOU THERE! Please Share this to your family and friends! 

.
Any questions? Message Enrique Carillo.
Click here for more details: Deaf Social Night FB event