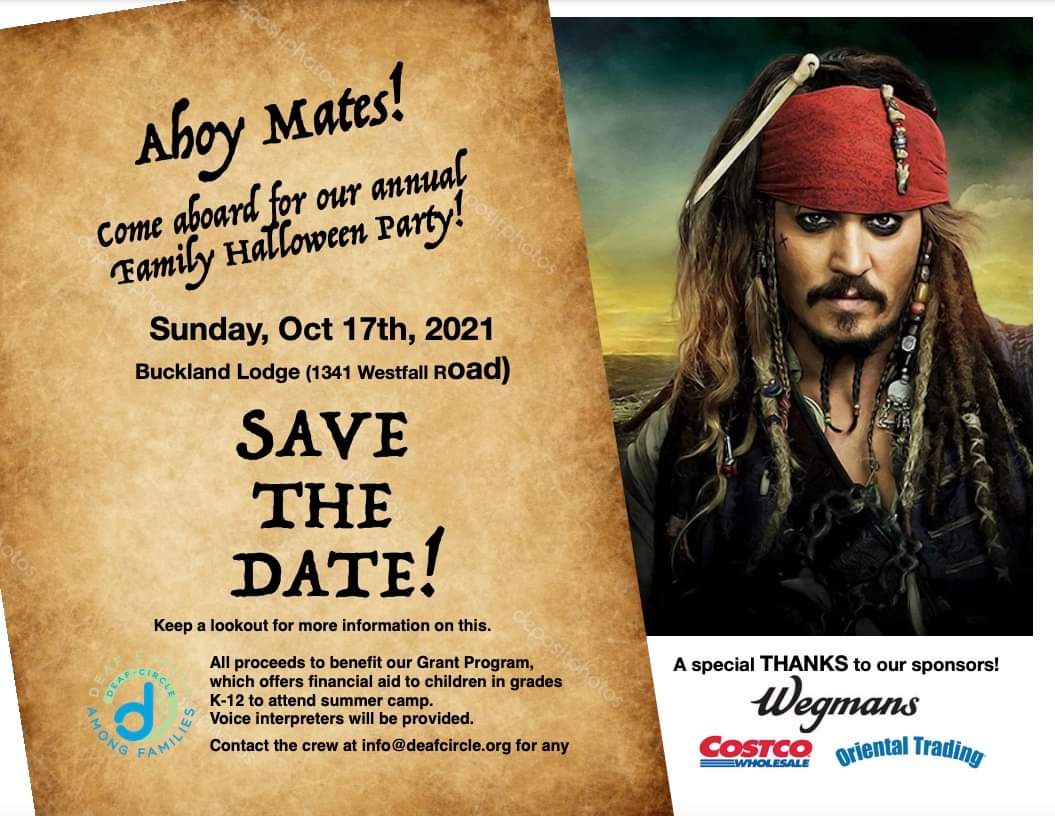 Sunday, October 17, 2021 at 1:00 PM EDT
SAVE THE DATE!

What: Ahoy Mates! Come aboard for our annual Family Halloween Party!

When: SUNDAY, OCTOBER 17th, 2021

Time: TBA

Where: Buckland Lodge – 1341 Westfall Road, Rochester, NY

Note: All proceeds will go to our Grant Program, which offers financial aid to children in grades K-12 to attend summer camp.

Voice interpreters will be provided.

Contact the crew at info@deafcircle.org for any questions.