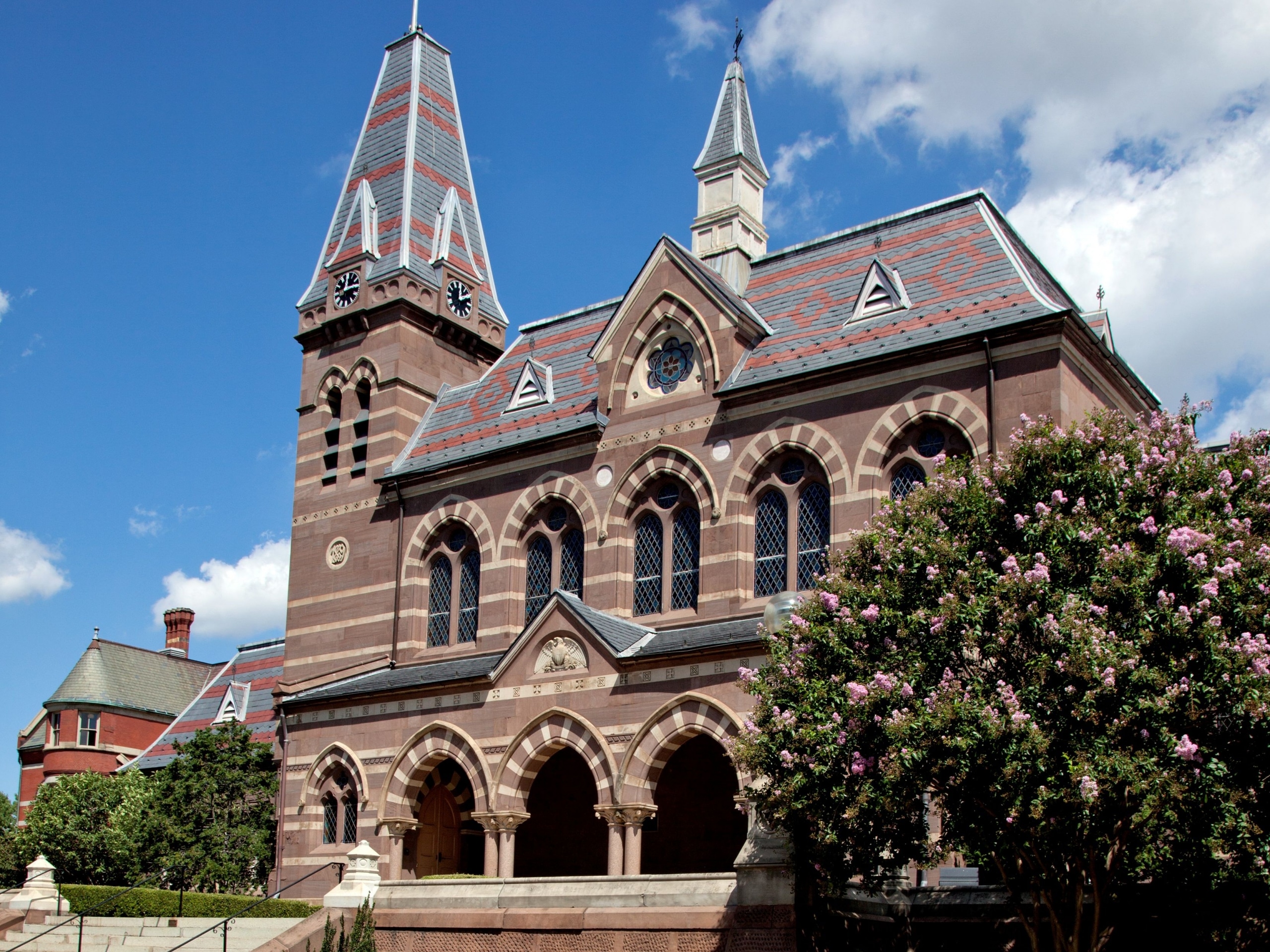 [av_video src='https://youtu.be/76A8rRIDq5E' mobile_image=" attachment=" attachment_size=" format='16-9′ width='16' height='9′ conditional_play=" id=" custom_class=" template_class=" element_template=" one_element_template=" av_uid='av-96cwjhy' sc_version='1.0′]
Gallaudet University was co-founded by Thomas Hopkins Gallaudet and Laurent Clerc.
How did it begin?
Gallaudet was visiting his family in Connecticut where he met Alice Cogswell who became deaf from a type of meningitis known as "spotted fever". Gallaudet saw noticed that Alice was very bright and he wanted to educate her in reading and writing. However, Gallaudet didn't know the most effective way of educating a deaf child. He and Alice's father Mason Fitch Cogswell knew a formal school would be the best option for her, but a school for the deaf did not exist in the United States. While Gallaudet was in Europe, he met a French deaf teacher named Laurent Clerc. In 1816, Gallaudet and Clerc returned to the United States, Gallaudet began seeking financial support for a school for the deaf and mute, which had already been incorporated by the Connecticut Legislature. Together, they established the American Asylum for Deaf-Mutes in 1817, which is now known as the American School for the Deaf. In 1864, today's Deaf university, known as Gallaudet University, was founded. Click on the article to read more about these significant Deaf influencers.
A timeline of events according to Gallaudet's website,
1864 Gallaudet University was established with the support of Congress and Abraham Lincoln.
1857 The school had only 12 studentsWilliam Stokoe, who is a professor of English at Gallaudet, with the support of two Deaf researchers, researched and established ASL linguistics.
1970 President Johnson signed an act  to create the Model Secondary School for the Deaf (MSSD).
1971 Nixon signed the charter for the Kendall Demonstration Elementary School, making Gallaudet a K-PhD school for the Deaf.
1988 A movement for deaf leadership transformed into a powerful symbol of self-determination and empowerment for the deaf community. The movement gained worldwide attention and led to the appointment of the 124-year-old university's first deaf president.
2020 1,500 students.
Credits: Gallaudet University – https://www.gallaudet.edu/about/history-traditions
Gallaudet's Colors and Logo
The colors of Gallaudet is navy and beige. The mascot is Bison.
The name sign and logo for Gallaudet is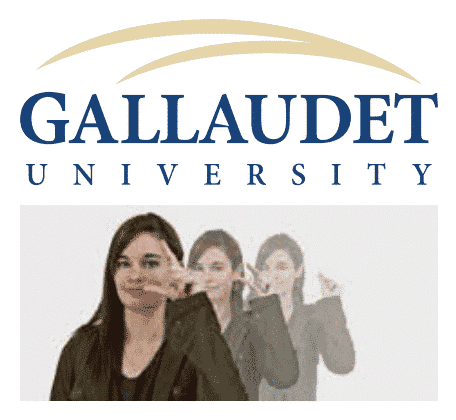 Check out Gallaudet's Bison song:
[av_video src='https://youtu.be/lJB8Ejlz4sM' mobile_image=" attachment=" attachment_size=" format='16-9′ width='16' height='9′ conditional_play=" id=" custom_class=" template_class=" element_template=" one_element_template=" av_uid='av-72na43a' sc_version='1.0′]
Similarly to any other universities, Gallaudet University is just as spirited about who they are. Gallaudet University has an athlete programs that students can join. Men sports include baseball, basketball, cross country, football, soccer, swimming & diving, and track & field. Women's sports include basketball, cross country, soccer, softball, swimming & diving, track & field, and volleyball. Students can also join Deaf theater and dance at their university. They are also clubs and organizations that students can join.
The following students' organizations are:
Alpha Sigma Pi Fraternity (ASP)
African Student Union
Asian Pacific Islander Association (APIA)
Bison Games Organization
Black Student Union (BSU)
Class of 2020
Class of 2021
Class of 2022
Class of 2023
CodaDet Organization
Delta Epsilon Sorority (DE)
Delta Zeta Sorority (DZ)
English Language Institute Student Organization (ELISO)
Graduate Student Association (GSA)
Greek President Council (GPC)
Green Grow (GG)
Kappa Gamma Fraternity (KG)
Kappa Sigma Fraternity (KS)
Kappa Theta Phi Fraternity
Kappa Theta Phi Sorority
Latinx Student Union (LSU)
Phi Kappa Zeta Sorority (PKZ)
Rainbow Society (RS)
Saudi Student Organization (SSO)
Student Body Government (SBG)
The Buff and Blue (BnB)
Tower Clock
Student Clubs:
Bison With Attitude
Bison Anime and Manga
Gallaudet University is unique from other universities is that it has a big Deaf and hard of hearing community and the languages used are both English and American Sign Language. Students can graduate with a Bachelor's, Masters, and Doctorate degrees and they have various majors and minors. Gallaudet University's research includes five priorities such as education, diversity, accessibility, Deaf experience, and language & cognition. Many students have shared that Gallaudet University is place where they feel belonged and can be fully themselves as deaf or hard of hearing. Gallaudet University is a choice to choose if you are deaf or hard of hearing and is seeking to find a community where you belong. All the clubs & organizations, teaching, social groups, sports, and much more are all conversed in American Sign Language.
---
Megan Clancy, Start ASL Instructor, shares her experience when she attended Gallaudet for college: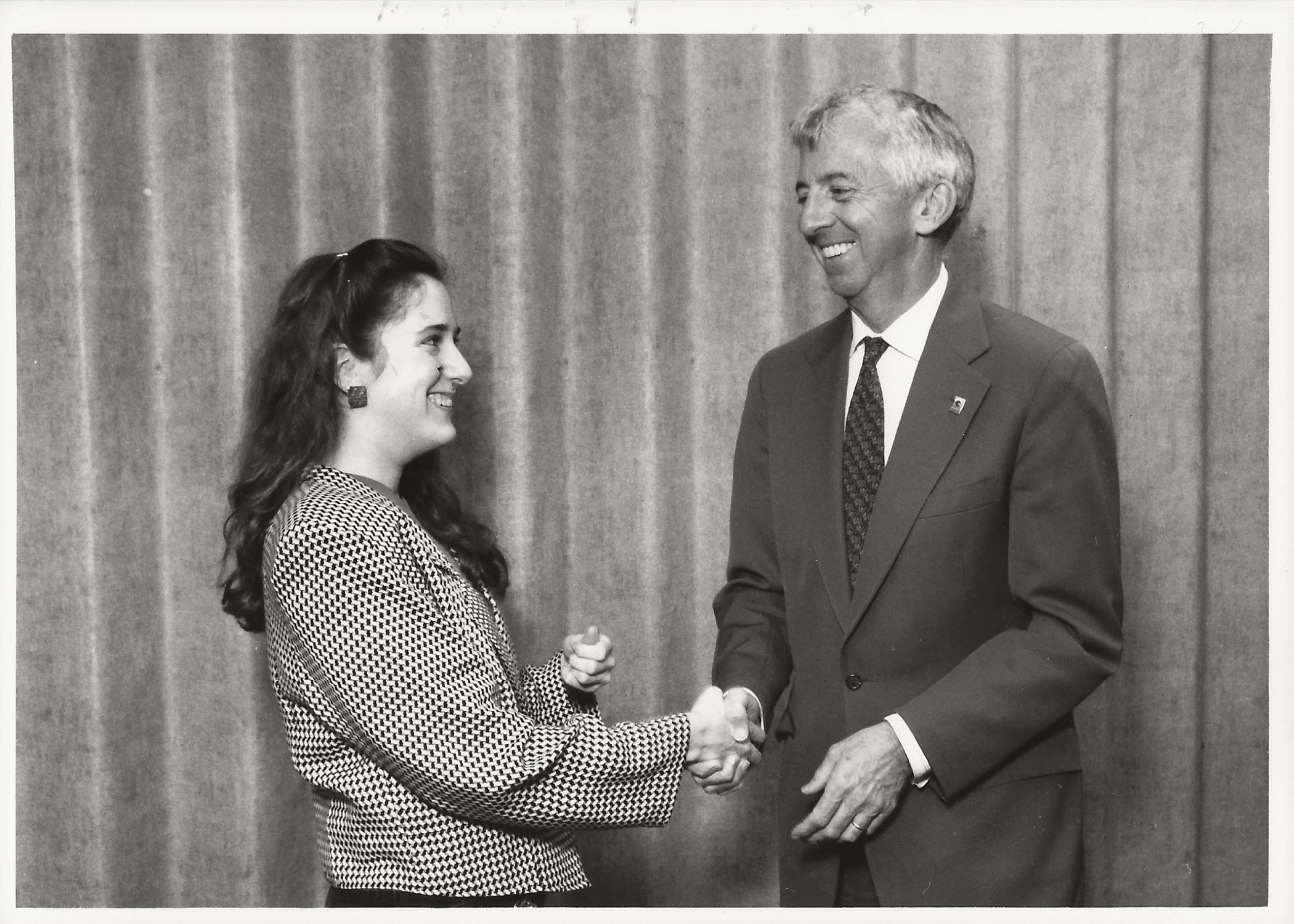 I grew up in a hearing family and in a hearing family.  It was an eye-opener when I came to Gallaudet University as part of its Youth Scholars Program (YSP) for its science and acting camps.  I loved seeing Deaf adults who I could look up to.  I loved meeting other Deaf kids who were like me.  I no longer felt different from others.  Then when I finished high school in Massachusetts in a mainstreamed program, I decided to attend Gallaudet for my B.A. in biology.  I loved having Deaf science teachers where I learned about biology and chemistry and neuroscience.  I was able to interact with other Deaf students from all around the world at the dorms, extracurricular activities, and develop lifelong friendships with them.  I am still in touch with them.  When I attended graduate school in VA, I was the only Deaf student at that school which made me miss the sense of "community."  However, I did come back to Gallaudet as a writer and photographer which was again an eye-opening experience since I had the opportunity to meet the leaders of the Deaf President Now movement like Greg Hlibok, Stephen Hlibok, and many other leaders.  I am now friends with them although we live on opposite coasts in the U.S.  Gallaudet is a unique place to be cherished and this is where many Deaf people "go home" to revisit their roots.  It is ironic with how fast time flies, as I worked at their day care center at Gallaudet, and when I returned as a writer, the kids who I looked after became college-aged kids who I now am in touch with as well.  There's no place like Gallaudet.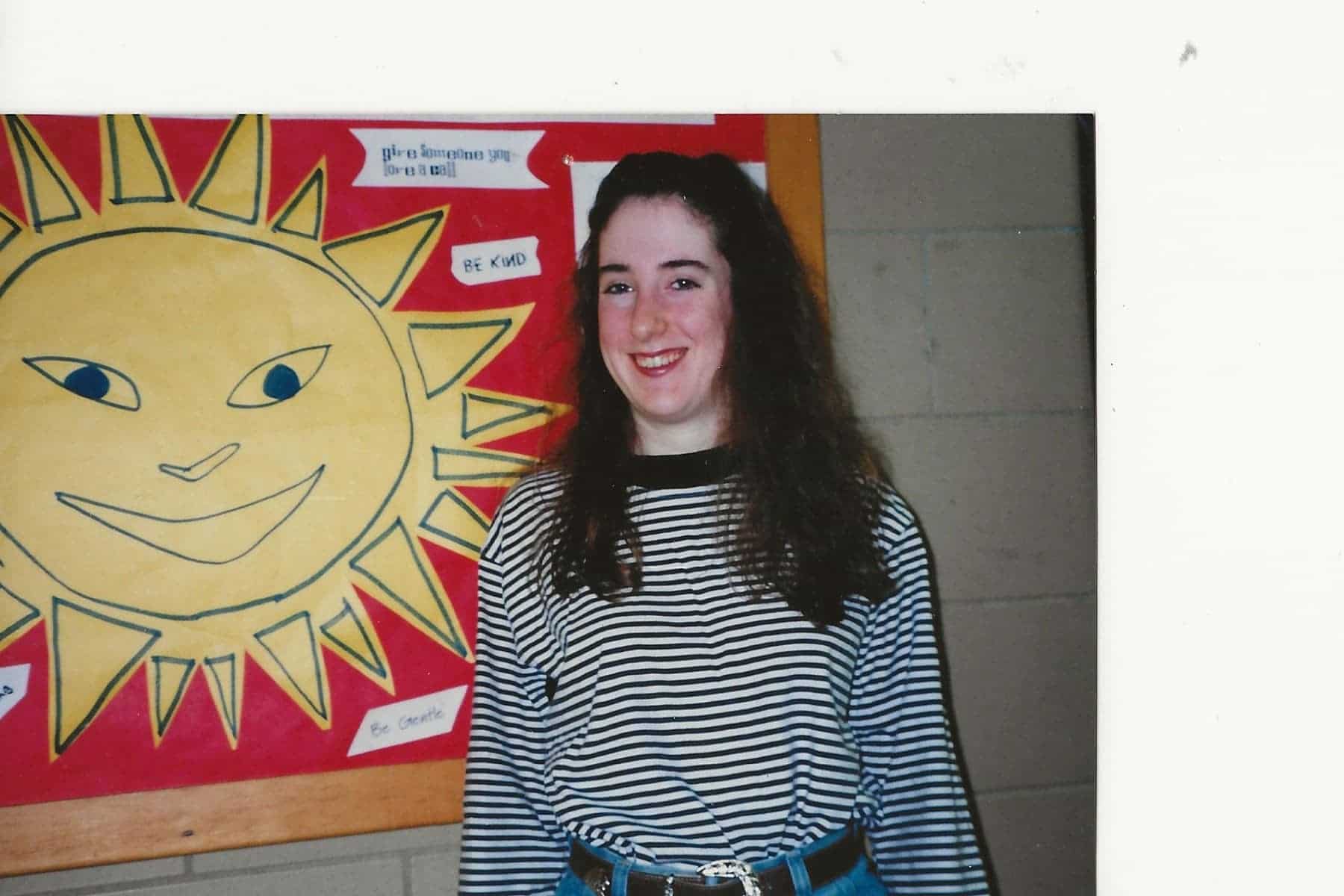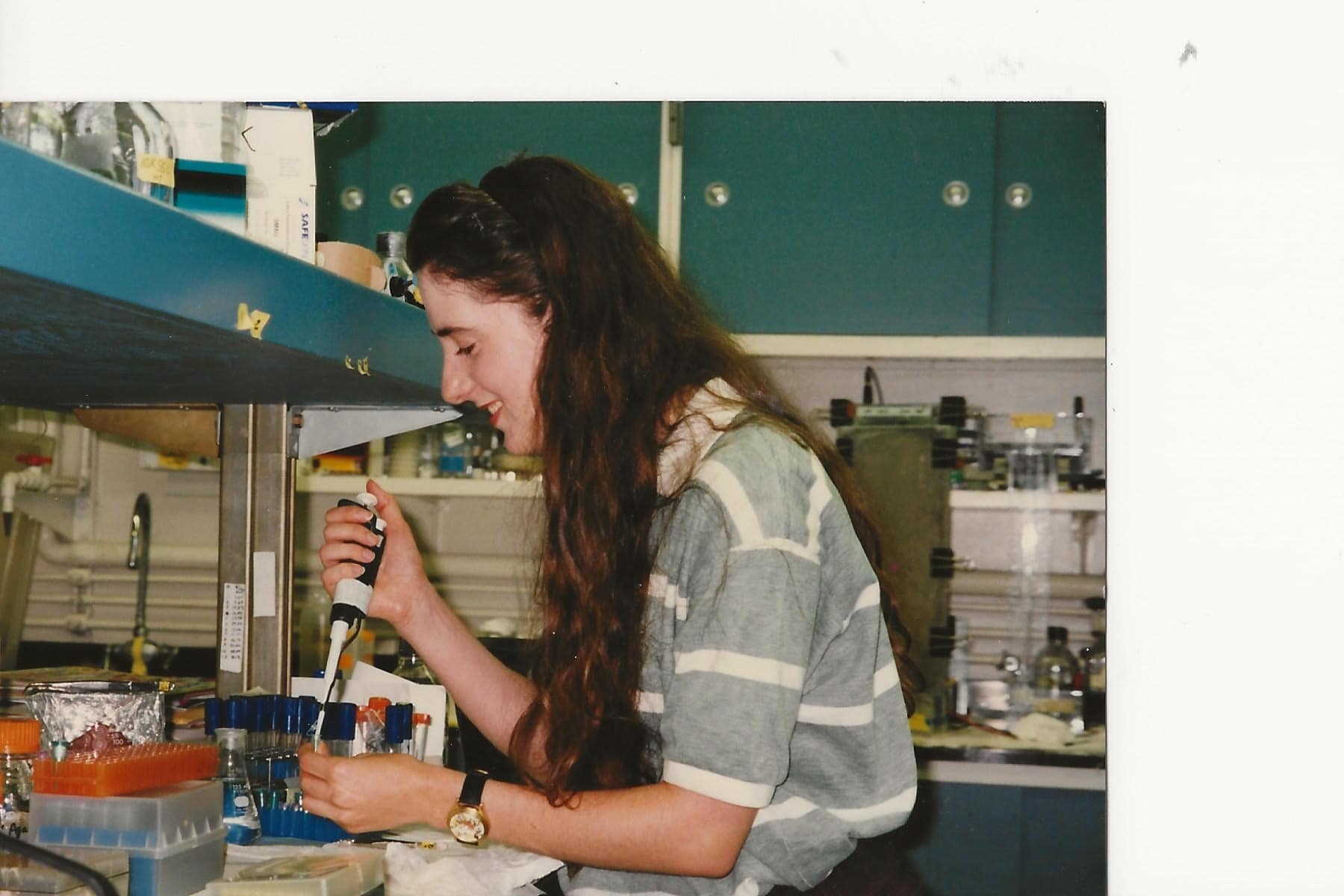 Katelyn's experience with her life growing up orally and in mainstream vs when she first entered the Deaf community.
Katelyn became profoundly deaf from meningitis when she was a baby. She grew orally and was in mainstream school. She did not learn American Sign Language until she was a freshman at San Diego State University. Since she entered the Deaf community for the first time and became fluent in American Sign Language, her world completely changed. She finally found a community where she felt belonged and meeting her peers that have the same experiences as her as being deaf/hard of hearing. Katelyn did not know American Sign Language at the time, and even though she excelled in academics, listening in class made it harder for Katelyn as she would easily miss or misinterpret information. Katelyn received accommodations such as CART which is captioning the teacher in real time. This made learning for Katelyn much easier. Even though Katelyn loves being a part of the Deaf community and proudly identifies herself as deaf, she still strongly holds on the "hearing" side of her. Katelyn uses ASL at socials with friends, but at academically, at work, at appointments, or even phone calls, Katelyn still prefers to speak and hear as this is how she grew up. Katelyn is the best of both worlds and she appreciates and respect both the Deaf and hearing communities. If Katelyn could do over, Gallaudet University would have been a good choice for Katelyn, but she did not feel she was ready to attend Gallaudet University as she never interacted with other Deaf peers until her freshman year in college. Katelyn also knew very little in ASL and because of that, Katelyn would have felt that would struggle making friends and keeping up with her studies. Also, Katelyn is not a big fan of the freezing winter in the East coast. This is one person's experience, not to say that this opinion applies to every one else. It is up to the individual whether or not they feel comfortable attending a Deaf university. However, today Katelyn has been signing for almost 10 years and would like to visit Gallaudet as she knows it is symbolic in Deaf history and maybe perhaps make friends there.