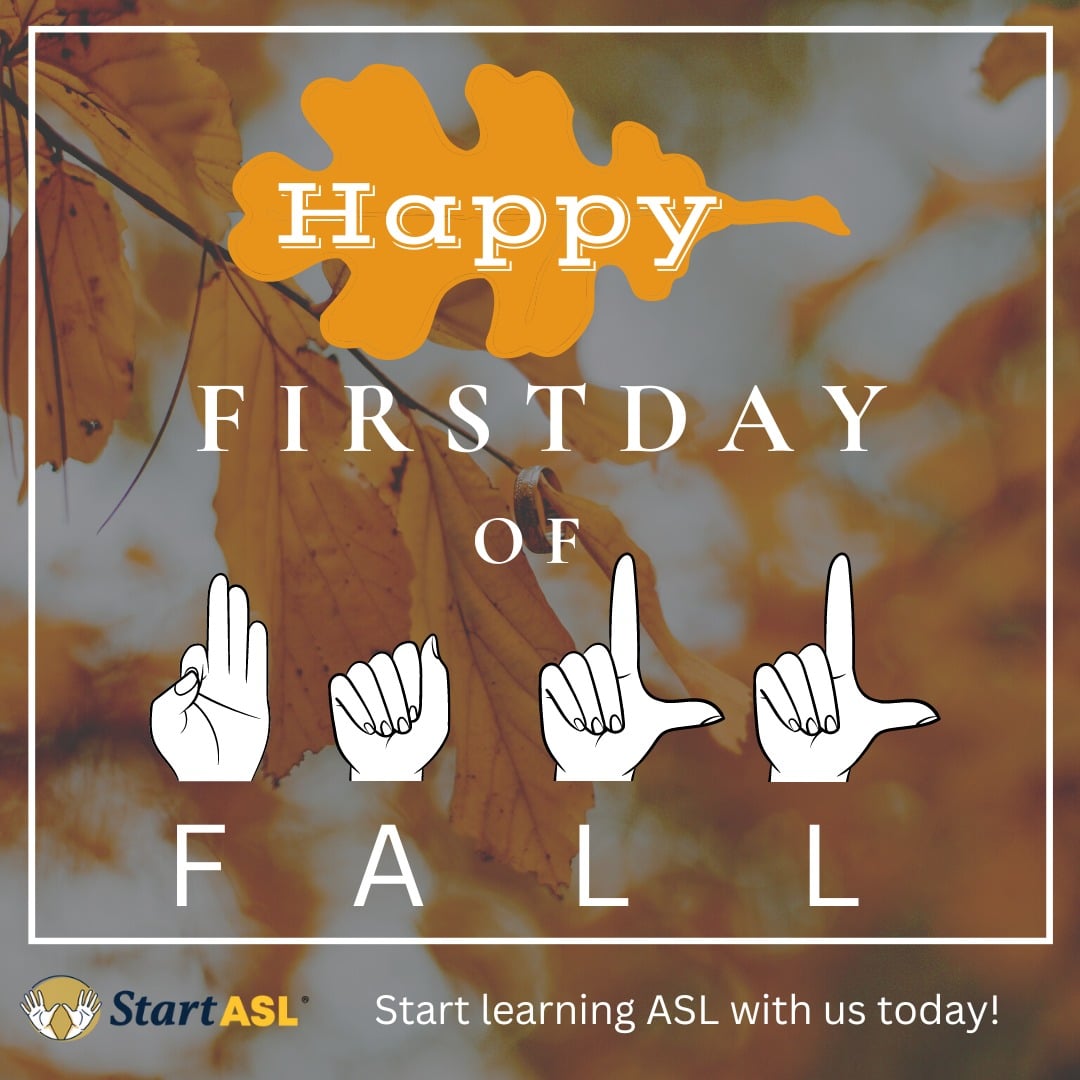 We would like to wish all of our students a very happy first day of fall.
Seasonal Quote of the month:
As the colors show signs of change for the season, so can the languages for life. – Start ASL
Ready to learn American Sign Language? Check out Start ASL, where you learn ASL faster and easier with our online video lessons and one-on-one personal tutors. Learn at your own pace via our level 1 – 3 ASL online classes.
Start ASL blends the perfect mix of exact signing accuracy, student support, and community to ensure your deep comprehension of true American Sign Language.
Learn Faster. Learn Easier. Learn better at  www.StartASL.com
Coming Soon: Level 4 ASL multi-angle slow-motion video lessons.
Watch the video below to learn the signs for "fall".