"Linda the Librarian"
I did not know very much about Linda Bove until I read about her. Linda is one of the most famous Deaf actresses, and I truly wish I would have seen her in her acting roles. I actually used to live within walking distance of DeafWest Theatre (which her and her husband founded), but I still didn't know about Linda!
She was born on November 30, 1945 in Garfield, New Jersey to deaf parents. She majored in library science at Gallaudet University and received her bachelor's degree in 1968.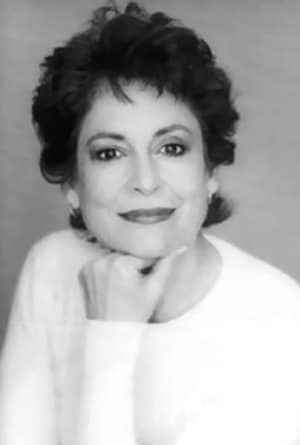 She then got into the acting profession and performed for the National Theatre of the Deaf (NTD) recently after it was formed in 1967. In 1970, she married Ed Waterstreet, another deaf performer from NTD.
She later made her debut on Sesame Street in 1971 as the character Linda the Librarian.
She brought sign language and Deaf Community issues into thousands of living rooms across the country (except mine, I guess). Her role on Sesame Street continued until 2003, now the longest running role on television for a deaf person in history.
Bove brought American Sign Language to the world through her Sesame Street books as well. One was Sesame Street Sign Language ABC with Linda Bove that taught how to sign words and letters to children.
She also performed on the soap opera Search for Tomorrow as Melissa Hayley Weldon in 1973 and Happy Days as Fonzie's girlfriend in 1980. She also performed in the Broadway play Children of a Lesser God as an understudy for the leading role.
More recently, Bove has been involved with the Non-Traditional Casting Project, which is a non-profit organization that helps people of different ethnicities and handicaps get into the television, performance, and film industry.
In 1991, Bove and her husband founded DeafWest Theater, a theater for the Deaf in Los Angeles (I can't believe I didn't know that!)
Linda is such an inspiration for all Deaf actors and actresses. Despite being in an industry run primarily by hearing people, Bove stayed Deaf and retained her culture and her values. She always signed and successfully introduced the Deaf and Deaf Culture to families across the country.
---
"Linda Bove." Wikipedia.com. Wikipedia: The Free Encyclopedia. 18 Aug. 2008 (https://en.wikipedia.org/wiki/Linda_Bove).
"People – Phyllis Frelich and Linda Bove." About.com. 18 Aug. 2008 (https://deafness.about.com/cs/celebfeatures/a/frelichbove.htm).