by Marcus McNeal | November 29, 2016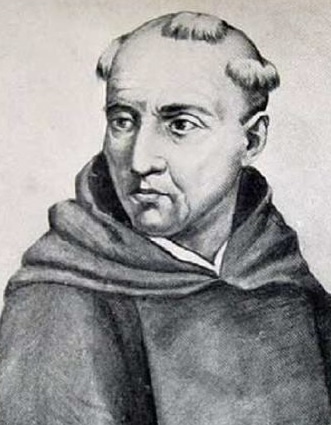 "Everybody has to start somewhere. You have your whole future ahead of you. Perfection doesn't happen right away." (Haruki Murakami, 2006). The quote speaks a lot to the person who I've chosen to write about, who is known as Pedro Ponce de Leon. A 16th century Spanish Monk, Ponce de Leon is cited and most recognized for his efforts in teaching deaf children and credited for running the first school for the deaf as well as teaching finger-spelling. What made Ponce de Leon stand out to me was how he provided support and guidance for his initial deaf students, one of whom was refused access to the Benedictine due to their language problem. While not a lot of Ponce's work could be retained, studies suggest that he was very influential to deaf culture.
What resonates with me about Ponce de Leon is how willing he was to assist others communicate. Language barriers are probably one of the most troubling and frustrating experiences of life but at the same time beautiful due to the opportunity to learn, understand, and teach others. I like that Ponce de Leon took his experience with his students and made more of it. Ponce de Leon also started from a form of communication normally used between monks. Certainly, not perfect, but no one expected him to be, especially in such early stages of the language.
Reflecting on my experience with ASL thus far, I do find it amazing how Ponce de Leon and others with influence on the language contributed to what it has become today. I find learning ASL challenging but I can't imagine developing a language that would later be used by thousands. With that, I don't really know too much about Ponce to consider him a favorite but I will say that he has impressed me and makes me appreciate ASL and the deaf culture even more than I have before.