by Cynthia Brainerd | February 27, 2017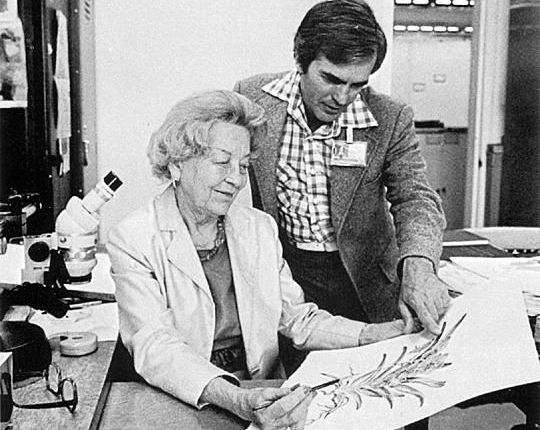 Regina Olson Hughes (1895-1993) became fully deaf at the age of 14, due to the effects of scarlet fever. She could still speak fluently, but had to find new ways of communicating with the world around her. She attended the famous Gallaudet College where she later lived for 30 years, married to the deaf economics professor, Fredrick Hughes.
As an artist myself, this woman's story caught my interest when I read about her artistic talents. I loved how she never backed down from a challenge – she obliterated the stereotype in her day that deaf people had low intelligence. Surprisingly, she became a fluent translator in 4 languages. She also earned her master's degree in art, and her highly perceptive and intelligent nature shined through her works of botanical illustrations. Furthermore, she became the first deaf artist to have her own art show at the Smithsonian's National Museum of Natural History. She continued her illustrations for her own enjoyment, always developing her knowledge of the botanical world. As Regina was quoted in the Omaha World-Herald, "I don't believe in retirement. I hope to die with a brush in my hand." Her motivation for success in an inhospitable environment for the deaf, and her dedication to her craft is an inspiration to me in my own work.
I've heard that losing the faculty of one sense increases the sensitivity of the others. For Regina, it is evident that she did not view her deafness as a stumbling block, but an opportunity to look closer at the world around her, and find creative ways to communicate and represent it in her own beautiful way.