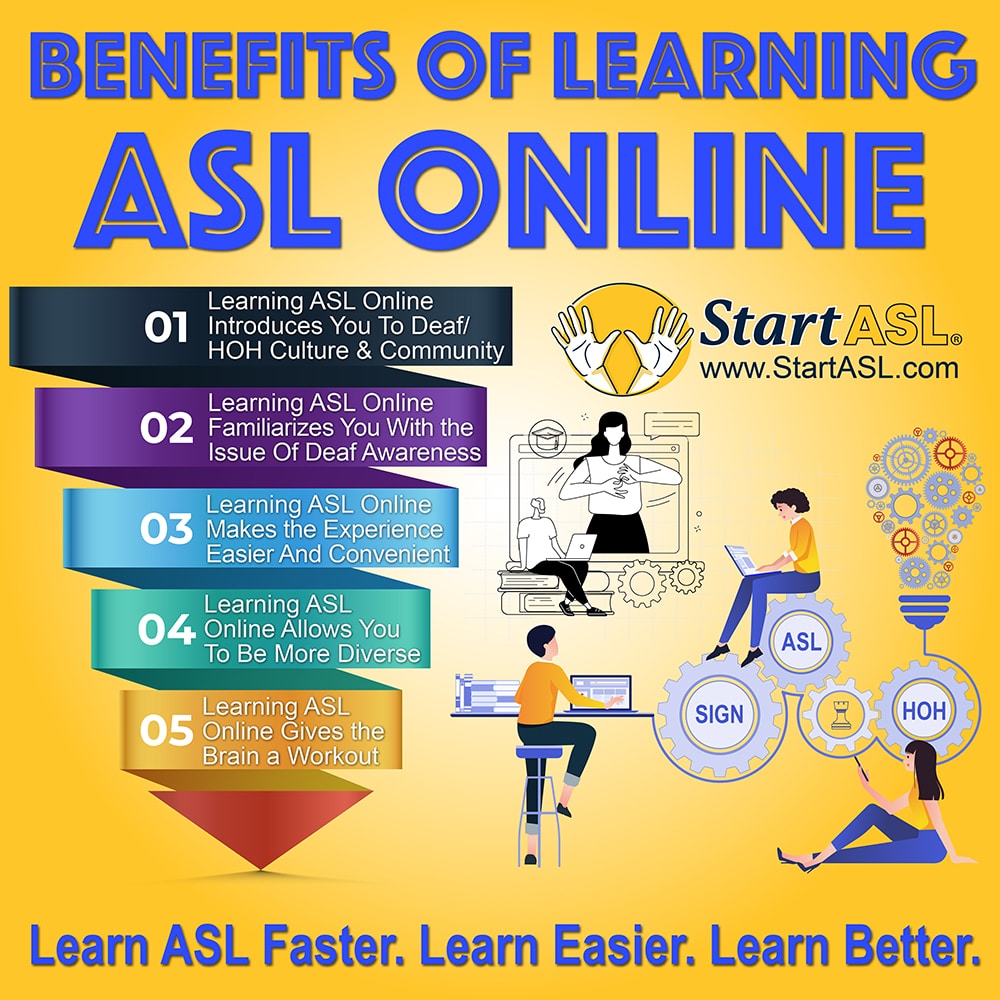 Here's a story that will inspire you to learn ASL online — Carlos Lopez of Littleton, Colorado, USA, was about to miss his young son's birthday for the second year. So, he felt he had to come up with an incredibly unique way to convey his well wishes to the boy on this special occasion. Carlos ultimately settled on a unique form of video "birthday card" that made a lasting impression on his family members and showed Carlos' deep level of care for his loved ones.
Carlos Got His Ship's Crew to Sign "Happy Birthday" to His Son in American Sign Language
Because he was at sea serving his country in the US Navy then, Mr. Lopez had an acceptable reason for being away from his home and family for an extended time.
Even so, he wished to give a special message to his wife, son CJ, and daughter on CJ's special day. Because CJ is deaf, Carlos thought of integrating American Sign Language (ASL) into the boy's taped video birthday message. In doing so, he sought the help of his fellow sailors. Many then agreed to learn ASL words and communicate "Happy Birthday" and other positive thoughts to CJ by signing to him in the video.
The video starts with Carlos standing alone, conveying his love by signing birthday wishes to his family. The scene then moves to a montage of photos of Carlos, his wife, and their children enjoying themselves at Disneyland, in the woods, and in other fun places. Next, the scene changes to a shot of Carlos and a group of sailors signing their birthday message to CJ on their ship's deck.
In other footage shot in Carlos' home, the Lopez family can be seen reacting happily to Carlos' amazingly thoughtful and creative gesture to his son. The children are smiling broadly and gesturing happily, and his wife is also looking quite impressed.
Hearing People Communicating with Deaf/HoH people in ASL Has Many Benefits
Since the passage of the Americans with Disabilities Act (ADA) by the US Congress in 1990, American Sign Language has become one of the most popular languages studied in US colleges and universities. These schools provide a valuable service and help meet the specific needs of the Deaf and Hard of Hearing (HoH) community. They also help hearing people enhance their understanding of diversity and inclusivity and develop greater empathy for the Deaf/HoH population's challenges and way of life.
In the case of Carlos Lopez and his fellow crew members, sharing a birthday message in ASL with Carlos' son undoubtedly helped the sailors empathize with the child's condition and improve their cultural understanding. It also allowed them to see the lasting positive impact such a gesture of love can have on a young Deaf person and his family.
Learning ASL and using it to communicate effectively requires great effort. So, when hearing people sign just one small phrase, such as "happy birthday" to a Deaf or Hard of hearing person, it shows a great deal of empathy and compassion on the signer's part. Most Deaf/HoH people also appreciate such gestures from the hearing population, especially when the signing is done accurately and sincerely.
Why Learn ASL Online?
The advantages of learning sign language are numerous. ASL is one of the most commonly used languages in the US today and is the fourth-most frequently studied second language at the country's colleges and universities. In addition, at least 35 US states acknowledge ASL as a modern language in their statewide public school systems curricula.
ASL is mainly employed by US and Canadian citizens who are either deaf or hard of hearing. This group includes approximately 250,000–500,000 individuals in the United States and Canada. And most of them communicate with ASL as their principal language in private and public settings.
Furthermore, ASL is used by the following groups in our society:
the hearing children of parents who are deaf or hard of hearing;
the hearing siblings and extended family members of the Deaf and Hard of hearing;
hearing people who are becoming deaf or hard of hearing and are learning ASL from Deaf individuals; and
a growing number of hearing people who are studying ASL as a second language in elementary, secondary, and post-secondary schools.
Thus, attaining proficiency in ASL allows you to interact with a broad spectrum of hearing, Hard of hearing, and Deaf members of society. These include students in mainstream and deaf schools or universities as well as Deaf or Hard of hearing business people, health care workers, and other community members. Moreover, communicating through ASL improves the quality of interactions for hearing individuals who have Deaf or Hard of hearing family members or friends.
Other Benefits When You Learn ASL Online
Although learning ASL requires a somewhat different process and skill set than learning a spoken language, it still produces a rich learning experience. Furthermore, it results in a highly useful and rewarding ability to have.
With this in mind, below are some of the other benefits of learning sign language for hearing people, based on the experiences of countless ASL learners worldwide.
It gives the brain a beneficial workout.
Learning an oral language stimulates the brain and helps to keep it fit. Becoming proficient in sign language is no different. More specifically, learning ASL enhances your cognitive skills, creative thinking capacity, brain functions, memory, spatial awareness, and more. And just like riding a bicycle, you will never forget how to use it.
It allows you to become more diverse.
If you know sign language, you can reach and connect with the vast number of people in the Deaf/HoH community. Skill in signing also equips you to handle any communication barriers and expand the scope of your social network.
It introduces you to the Deaf/Hoh culture and community.
When you learn a new oral language, you learn a great deal about the history, traditions, and people of the country where that language is spoken. And the same holds true for learning sign language because the Deaf culture and Deaf community have a rich history and way of life.
It helps familiarize you with the issue of deaf awareness.
Learning and using sign language naturally connects you with the Deaf/Hoh population and gives you a deeper understanding of the challenges they face. This process, in turn, means that you will learn more about deaf awareness and perhaps become interested in working to raise deaf awareness in your local community and beyond.
Learn ASL online to make the experience easier and more convenient.
Since learning ASL can create countless new opportunities for communication, socialization, and cultural inclusion, it's easy to understand the language's value in our increasingly diverse society. And one handy and effortless way to do so is to learn ASL online.
It's now easier than ever to learn ASL online. The internet is awash with high-quality ASL courses and learning resources such as Start ASL to help you quickly and effectively become proficient in the language.
In this way, anyone with internet access can take advantage of the many benefits of learning ASL in the comfort of their own home or workplace. In addition, online learning is flexible and convenient, so it's perfect for accommodating today's busy families and professionals.
So, if you feel inspired by the lovely story of Carlos Lopez and his thoughtful use of ASL with his son, consider pursuing ways to learn ASL online yourself. Doing so may be the best birthday present or holiday gift you could ever give to someone special!