Start Learning American Sign Language... for Free!
Start learning ASL with our Free Online ASL 1 Course
Sign up today! No credit card required.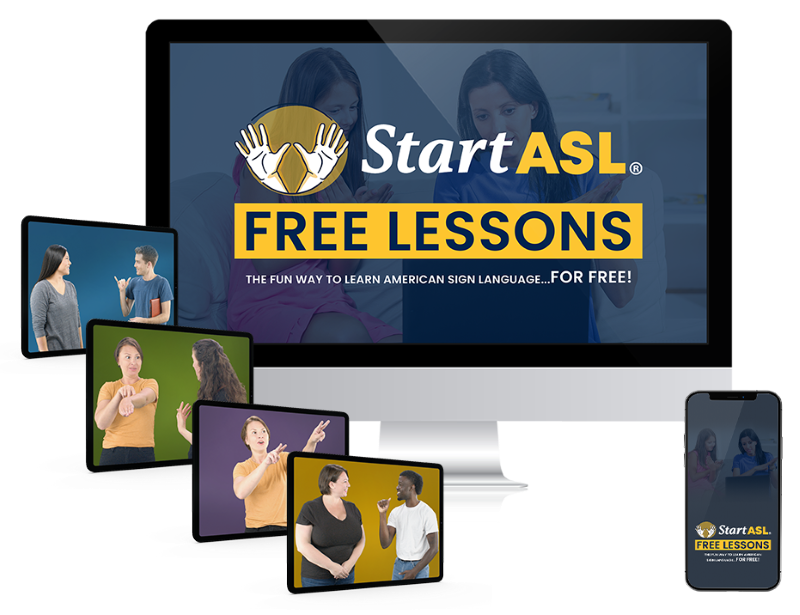 Take ASL 1 For Free Today!
Sign up today! Start learning American Sign Language with our Free Online ASL 1 Course. No credit card required. 
Why Do We Offer ASL 1 For Free?
We often get asked this question.
The truth is, we offer a free course for two reasons. Firstly, we honestly enjoy helping people and we want to share our passion with you. But we also know that if you're serious about wanting to learn sign language, you'll want to try our full 4-Level Start ASL Courses – the most advanced and fun step-by-step ASL learning available with the signing practice and instructor support you need to become truly fluent.
But maybe you want to start learning right now, for free. You can sign up on this page to join our ASL 1 course to learn sign language for free.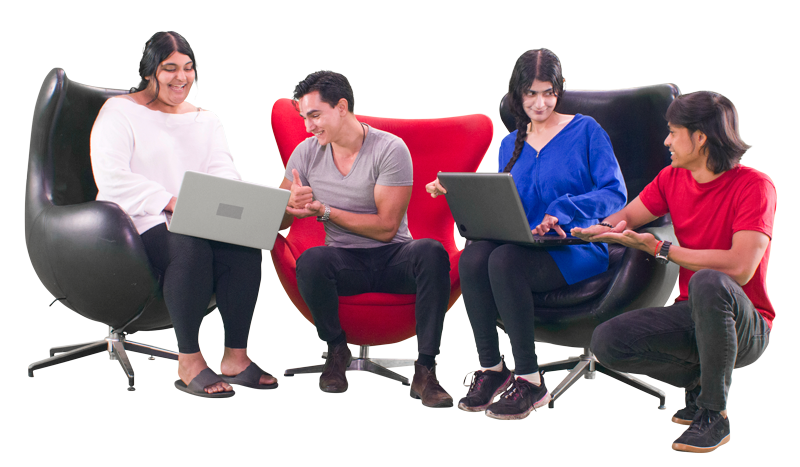 What our students are saying
I took all 3 classes and was amazed at the attention to detail taken to design this course. This course is organized, well-thought out, and fun. I learned a lot! The videos were my favorite part. Since I already had quite a bit of vocabulary under my belt, I wanted practice reading a variety of signers while learning ASL grammar. This course gave me just that. I highly recommend it for anyone learning ASL. THANK YOU, Start ASL!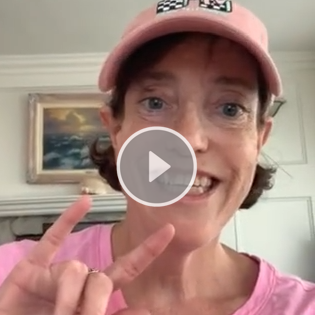 "Hi! Mara here! I am so excited to tell you about Start ASL! It is a great company that allows you to practice ASL and learn it at your own pace. ASL stands for American Sign Language. I had to learn it because my sister is Deaf. So I am here to learn it more fluently, and at my own pace. So come and join us and you will have so much fun. It's a great community of people to learn and grow. So I hope to see you! Bye! (Signs I-LOVE-YOU, in ASL)"
This class has enhanced my relationship with my daughter. We have conversations online now with Skype. The conversations I watch online help me see the nuances of conversation and the useful techniques of facial and other expressions. After the first few times I signed with my daughter, I started to feel more at ease. Trying to read the signs seems to be the most fun for me. I am learning what I set out to do with the motivation of sharing this with my little girl. Stick with it and you will feel the success through your conversations. Thank you for the opportunity.
I've been infatuated with American Sign Language for the longest time, but have just recently started to teach myself. The lessons on this website have been a tremendous help and I'm learning very quickly. Thank you so much, I'm really enjoying the experience.
I have thoroughly enjoyed this site. This site has helped my husband and I understand and pick up ASL so quickly. I'm hard of hearing, and my husband and I love the ability to learn together. We now are able to better communicate to the fullest we have ever been able to do. Thank you so much.
I give this site 5 stars! I am a stay-at-home mom of twin 3-year old boys. They are my little handfuls, and I don't have a lot of personal time. I found this site after realizing that I wanted to learn a lot more than what I was learning on YouTube. I am on ASL 1 / Unit 2 and loving every second of it. It's very addicting, and I would recommend this site to anybody.
I am a single mom and unfortunately there are not a lot of affordable options in which I can be with my daughter and still learn ASL. Thank you for making this option available to those who may be not be able to learn in an adult classroom environment and are also hearing. I love this site. I just went through the first three units as a refresher and not sure why I ever left the site. Keep up the awesome work!
This class has really helped me so far. I started ASL a few weeks ago and I was having a hard time being able to get the language down. Then a friend told me about this site and I have been picking it up much easier since. I am starting to have some better experiences with some of the people I know that have ASL down very well. It's really a great experience to learn all of it and be able to communicate with them without even speaking. Thank you for providing this site, it's been a huge help.
I am learning a great deal and enjoying the class. I am a 70% disabled veteran from Operation Iraqi Freedom and have lost a large amount of my hearing. I have become very reliant on reading lips as well as having to ask people to repeat themselves numerous times. It is truly due to the nature of my injuries that I am interested in learning ASL. I thank you for the opportunity to learn.
The whole set up of the site is perfect! There are many different ways to practice and it gives you everything you need, seriously. I didn't think I would learn as much as I have in ASL 1 but I learn a lot! This site has taught me the most out of any other site. Trust me I've been to many sites and they only give you half the info you need. This is a great site and I recommend it to everyone!
I've been wanting to learn ASL for quite some time. This is EXACTLY what I have been looking for. I love how clear the videos are and that I can do it at my own pace. I also love that there are quizzes to keep me on track. I like going back and watching some of the videos over and over again so that I can really get it. I'm so very impressed and grateful for the hard work that has gone into the class. I've only completed the first two units and can't believe how much I've already learned. GREAT JOB!!! Thanks so much!
I have always been intrigued with the beauty of sign language, but I never made time to study the language. However, the more I thought about it, the stronger the desire became to just try it. As I searched the web, I came across Start ASL and decided to register. I began the courses and was amazed with the progress I was making after only a few lessons. The more I learned the more I wanted to learn. During the first two weeks of my membership I traveled to Dallas to visit my sister. While there, we attended church and I sat in the deaf and hard of hearing section so I could watch the interpreter. The interpreter signed and asked me if I was deaf. I signed that I'm a student. She instructed me to sit in the third row where a deaf gentleman was sitting. Before I took my seat, I signed to the man that my name was Denise. He began to sign his name but he was going way too fast for me. I was able to sign to him, "Please sign slow." Upon my request, he slowed down. I understood that his name is Jerry and I signed, "Nice to meet you" and he signed it back. I felt so good inside – I couldn't believe I was communicating after only a few lessons. And now I'm teaching my 12 month old granddaughter ASL and it's all thanks to Start ASL.
Don't wait to get started. Take ASL 1 for free today!
Start learning American Sign Language with our Free Online ASL 1 Course. Sign up today! No credit card required.