A Black Deaf TikToker, Charmay, spread awareness about Black American Sign Language (BASL), a dialect of American Sign Language (ASL). After her video had gone viral on TikTok:
Charmay explained that BASL was developed by Black deaf people during segregation in the 1800s and 1900s. The first American school for the Deaf was established in 1817, and Black students weren't admitted until 1952. Consequently, BASL was born. Watch this video by Netflix's Strong Black Lead, where Chamay was featured and explained further about BASL and how it's different from ASL (American Sign Language).
Deaf history is one of the most valuable aspects of Deaf culture. You can learn more about Deaf history here and BASL here. Not only do we love sharing resources with you, but we also love sharing our love for ASL! By taking our Start ASL courses,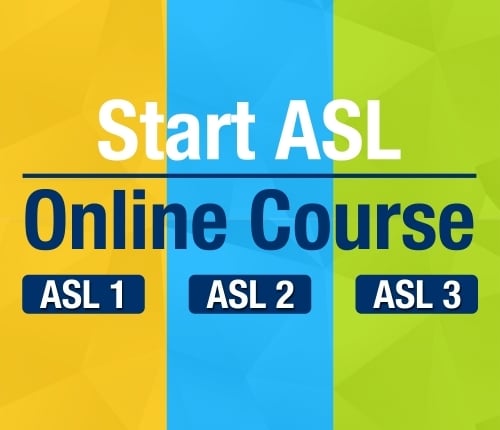 You can start learning ASL online today! 
With our Start ASL 1-3 levels courses, you can learn ASL at your own pace with additional features of ASL Instructor, Certification of Completion, and more!
We also offer free ASL lessons online, with no strings attached! It's a perfect alternative for those who are financially impacted by COVID-19. 
Happy signing!