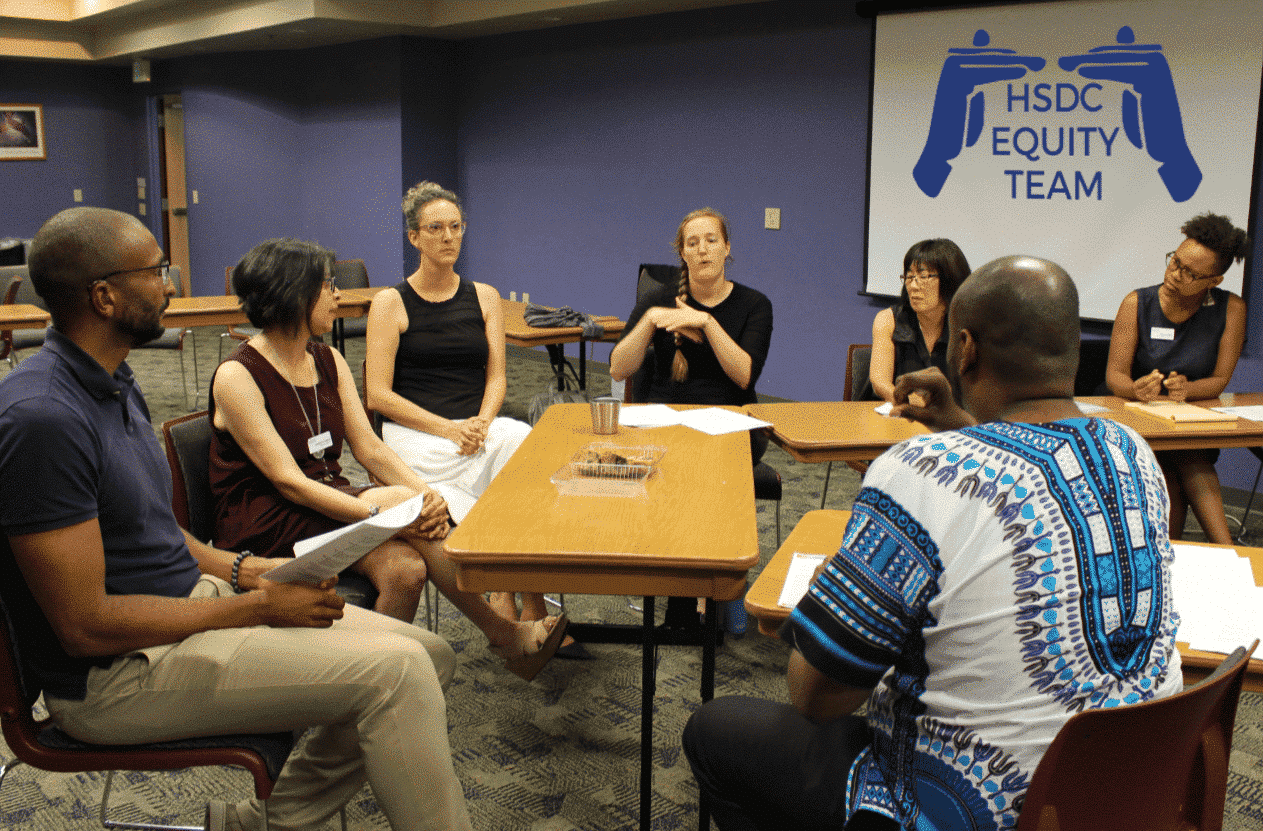 [av_video src='https://youtu.be/TY5M9Ik9OOs' mobile_image=" attachment=" attachment_size=" format='16-9′ width='16' height='9′ conditional_play=" id=" custom_class=" template_class=" element_template=" one_element_template=" av_uid='av-6yryri2′ sc_version='1.0′]
Deaf Associations are businesses and Deaf organizations that provide services for Deaf people so they can be independent and successful, and there are so many. Have you heard that term before "by, for, of"? These are organizations that are established by the Deaf, For the Deaf, such as resources, and consist of mostly Deaf people. Below is a list of different businesses and Deaf organizations, and how they support the Deaf community.
Services
CSD – Communication Service for the Deaf
CSD is Deaf-led social impact organization that was founded in 1975. According to their website, "Because Communication Connects People. Since 1975, we've worked to empower Deaf and hearing people so that they succeed, together." CSD is always constantly adapting and advancing. The services they provide are:
The CSD Social Venture Fund (CSD SVF) invests in and supports innovative companies and entrepreneurs that place jobs for the Deaf at the heart of their business model.
Connect Direct can support your organization's efforts to create a successful call center program within your Customer Service Department to effectively provide customer service in ASL to your Deaf customers.
CSD Works collaborates with the vocational rehabilitation team to establish the best combination of services and resources necessary to prepare for, find, and retain employment with each Deaf and Hard of Hearing consumer.
The CSD Learns team consists of intersectional Deaf and hard of hearing educators, curriculum developers, and role models who all have navigated school classrooms as Deaf and hard of hearing students.
CSD Unites community foundation. Strengthening organizations working with Deaf communities.
CSD Professional Services – Solutions for building an accessible business and brand—because diversity and inclusion are for everybody
Read from Chris Soukup, CEO of CSD
We do this by working within the community.
We redesign technology to access the previously inaccessible. We invest in businesses whose goals and interests align with ours. We embrace change. Those little things, and more, contribute to the larger picture of what is truly possible when unity remains our strength.
Community is more than a place of shared culture and language. It is a home, and a safe haven. We are privileged to share it with you.
—
DCARA (Deaf Counseling Advocacy Referral Agency)
In the early 1960's, a group of Deaf leaders began DCARA as an all-volunteer agency. Working with other members of the California Association of the Deaf, local churches, and the Deaf community, this dedicated group created an agency that would provide interpreting referrals, children's reading assistance, foster parent programs and social activities for Deaf seniors. It was incorporated in 1962 as a non-profit agency, under the name of East Bay Counseling and Referral Agency, Inc. (EBCRAD). From meetings in basements, kitchens, and garages of Deaf people, the agency grew to be the multi-office agency it is today.
DCARA's mission is to promote and advocate for the rights of full access to American Sign Language and English, education, employment, and cultural identity of, by, for, and with Deaf, Hard of Hearing, Late-Deafened, and DeafBlind people. DCARA's vision is global recognition, pride, respect for ASL, equality, and justice exist for all Deaf, Hard of Hearing, Late-Deafened, and Deafblind people. They provide services such as:
Advocacy Service
Employment Service
Youth and Family Service
Interpreting Service
Breaking News
—
BAADA- Bay Area Asian Deaf Association – Sponsors events related to Deaf Asian interests, including an annual Lunar New Year dinner
BABDA – Bay Area Black Deaf Advocates – Dedicated to the welfare of black Deaf and hard of hearing people
San Francisco Deaf Club – Sponsors events of various interests to Deaf people i.e. wine tours, poker tournaments, ocean fishing
California Deaf Wheelers – For bicycle enthusiasts, sponsors bicycle rides in the Bay Area including mountain biking, road biking and recreational biking
Rainbow Alliance of the Deaf – National organization for Deaf LGBTQ
Northern California Association of Deaf-Blind – Association for Deaf-Blind people and their supporters
—
The history of is Toolworks' founding director had a vision that instead of relying on charity, a nonprofit organization could be self-sufficient simply by following its mission. This vision created Toolworks as a social enterprise before there was even a term for the concept.
In 1975, the founder Curt Willig saw Pacific Bell linemen throwing their broken tools into the trash. When he asked them why they didn't repair them, they said they didn't have time. He proposed that instead of replacing the tools, they could be repaired. Soon afterward he and two people with disabilities began a small contract with Pacific Bell to repair those linemen's tools, giving us our name.
Toolworks has always been a forerunner. Year after year we push the boundaries to create new opportunities for people with disabilities. We strive to increase the population served for each of our services and the types of services offered for all populations.
Today Toolworks operates a six million dollar janitorial business and serves over 500 people with disabilities a year. We actively seek out new programs wherever there is a need. Expect to see new developments on the horizon.
—
Schools
CSD – California School for the Deaf Fremont
Deaf children with varying hearing levels including hard of hearing, Deaf-Blind, and Deaf-plus children are part of the diverse fabric of our society that makes our world a better place. We instill confidence in Deaf children by focusing on cognitive strengths while developing a positive social, cultural and family identity. Deaf children have everything to gain and nothing to lose when they are given the opportunity to learn and thrive! The Deaf school is sometimes the heart of the Deaf Community. Deaf children attend school there, while events bring the community together. Deaf adults are the teachers, administrators, counselors, and caregivers to the Deaf children attending. This school is a bilingual school, learning ASL and English at the same time. People coming to events at this school will find everyone is signing and very few people are talking.
—
Gallaudet is a global agent of change.
Laurent Clerc and Thomas Hopkins Gallaudet crossed the Atlantic from Paris, France, in 1816  to open the country's first school for the Deaf. In 1864, with the support of Congress and President Abraham Lincoln, they extended their vision with Gallaudet University.
Gallaudet became a beacon for visual learning, visual language, social justice, and full rights for Deaf and hard-of-hearing people. Since then, we have proceeded to become the Gallaudet University that even President Abraham Lincoln could not have imagined.
Today, Gallaudet is the go-to source on the Deaf and signing community — a rich source of history, knowledge, achievement, and inspiration. But we are even more than that. Gallaudet is a global agent of change— a hub of the signing ecosystem, preparing students to flourish, and helping society value and appreciate all that Deaf people have to offer.
Our Gallaudet community hails from all 50 states and nearly 100 countries. We have 23,000 alumni worldwide. We're a university that teaches and transforms unlike anywhere else
—
California State University, Northridge is a vibrant, diverse university community of 38,310 students and more than 4,000 faculty and staff, sited on a 356-acre campus in the heart of Los Angeles' San Fernando Valley. As you explore the university's web site, you will find ample evidence of Cal State Northridge's commitment to the educational and professional goals of students, and its extensive service to the community.
—
CEID – Center for Early Intervention on Deafness
CEID's mission is to maximize the communication potential of children and adults who are Deaf or Hard of Hearing through early education, family support, and community audiology services.
We strive to create a diverse, inclusive, and educationally rich environment in order to empower families with the academic and social tools needed to reach their full potential.
CEID began in 1980 as a federally funded, demonstration program for infants and toddlers who were Deaf or Hard of Hearing. By 1981, we were recognized as a 'Best Practices' site (now called an 'Education Visitation' site) by the California Department of Education. We moved from San Francisco to Berkeley in 1984, establishing the first family centered early education program in the East Bay for infants, toddlers, and preschoolers who are Deaf and hard of hearing. CEID then relocated to its present,
custom-built facility
 in 2004 in West Berkeley and expanded to include Sunshine Preschool and Childcare (an affordable and inclusive program designed to serve both typically developing children and children with special needs) and our community Audiology Clinic.
Almost 40 years later, CEID remains one of the few licensed facilities in the Bay Area offering comprehensive early education and support services for families with very young children who are Deaf and Hard of Hearing. In addition to early education, CEID offers speech and language therapy; occupational therapy; parent education and support; sign language classes; and audiology services. Our multidisciplinary team includes credentialed teachers of the Deaf; speech and language pathologists; home visit specialists; an occupational therapist; consultants in the fields of pediatrics; and licensed clinical and dispensing audiologists.
—
CCHAT – Children's Choice for Hearing and Talking
Since opening its doors in 1996, the CCHAT Center has occupied a unique position in the greater Sacramento area. As California's only listening and spoken language program north of San Francisco, we service a very wide area that includes more than 30 school districts. And over the years, we've helped hundreds of children who are Deaf and hard of hearing matriculate into mainstream school programs.
At CCHAT Center, our singular mission is to teach children who are Deaf and hard of hearing to develop the necessary speaking, listening, and communication skills required for lifelong success. Mastery of these core areas allows students from our program to matriculate into mainstream schools throughout Northern California. Not only do CCHAT Center graduates manage to keep pace with their hearing peers, but they actually thrive and go on to lead happy, healthy, and productive lives.