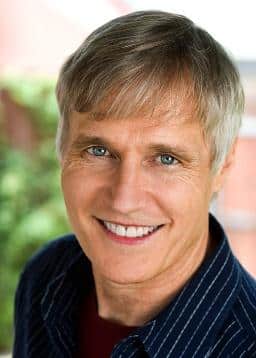 by Anonymous | March 2, 2013
Bob Hiltermann is a well known Deaf actor and is known for:
Founder of Deaf West Theater (Fountain Theater) in North Hollywood California.
All My Children, Children of a Lesser God, Cold Case.
Drummer for the only Deaf Band Beethoven's Nightmare.
Teacher of American Sign Language in Mission Hills California.
Actor as himself in documentary movie – Through Deaf Eyes.
Actor as himself in 2009 documentary movie – See What I'm Saying.
Signing Model in American Sign Language text books – Signing Naturally
Commercials:
Wheel of Fortune
McDonald's
Mennen Aftra After-Shave
Pacific Bell
Wells Fargo Bank
Theater:
A Streetcar Named Desire
Romeo and Juliet
One Flew Over a Cuckoo's Nest
Aladdin and the Wonderful Lamp
Everyday Cafe
My Wife
Fairy, Scary, and Legendary Tales
Of Mice and Men
Sign of Life
MUSIGN – Various Roles – International Tour
Hosting:
WRAD Annual Holloween Party
GLAD Glow Dance Contest
Miss Deaf America
Deaf Fashion Show
Miss Deaf Canada
Miss Deaf California
Comments:
by Carolyn Mansager: I met Bob today after his performance at the Deaf Festival in Los Angeles, not only is he a terrific musician, but a warm, gracious individual. Thank you, Bob for the encouragement today for my becoming a sign language interpreter and thinking it was cool I can play banjo. Rock on! Great performance today. What a treat! I look forward to enjoying your music again someday, too.
by Anonymous: Bob was born in Germany Aug 1, 1952 and raised in Canada within a family of classical musicians, which inspired his love for music. It was the Blackfoot Indian Tribe during the Pow-Wow ceremony in Canada that inspired him to be a drummer. Bob is now a member of the all-deaf rock band Beethoven's Nightmare and has successfully toured across America. In July of 2010 Bob and his All Deaf Rock Band – Beethoven's Nightmare – will appear in Las Vegas Nevada at the Deaf Nation Convention.