[av_video src='https://www.youtube.com/watch?v=3-KPgHhIlGk' mobile_image=" attachment=" attachment_size=" format='16-9′ width='16' height='9′ conditional_play=" id=" custom_class=" template_class=" element_template=" one_element_template=" av_uid='av-3a6vt5′ sc_version='1.0′]
Coachella Valley Music and Arts Festival is one of the biggest events where people go to enjoy music and good vibes. It is from Friday, April 15 and ends on Sunday, April 24. There are hearing interpreters, but there are also Certified Deaf Interpreters (CDI). A CDI named Branton Stewart attends Coachella to perform and interpret the songs. He also shares his thoughts of CDIs interpreting at music festivals or concerts.
First of all, you might be wondering what the role of a CDI when interpreting. It is known that there are hearing interpreters who translates spoken language into sign language. In fact, there are multiple roles of interpreting. One of the roles I will elaborate on in this article is CDI. CDI stands for Certified Deaf Interpreter. You are probably wondering how can a Deaf person interpret if he or she cannot hear. Well, a Deaf interpreter is beneficial to the Deaf community because a Deaf interpreter is Deaf or hard of hearing who has an extensive knowledge and experience with the Deaf community, and can provide cultural and linguistic expertise. What is the difference between a CDI and an ASL interpreter. Well, firstly, the difference is a CDI is Deaf or hard of hearing and has a deep-rooted understanding of Deaf culture. Secondly, in a situation when CDI is present, the CDI works as a part of team with a hearing ASL interpreter. The ASL interpreter interprets to ASL and the CDI then interprets the ASL message into a visual communique that is customized to suit the specific needs of the deaf person. CDIs have a normal job of being an interpreter that works with everyday situations. One might occasionally accept on an assignment that works with DeafBlind individual. Some are full time CDI. Some work more in a specialized areas such as legal, medical, DeafBlind Interpreter (DBI), community, platform, or workshop/conference. A CDI is highly recommended in situations where misunderstandings could result in serious outcomes. For instance:
in court, where a person could be wrongly convicted
by the police when interviewing victims, witnesses or suspects who are deaf
in mental health settings, where clear and accurate communication assists professionals in determining correct diagnoses, medication or other interventions
in news briefings which provide critical updates to the public
by Children's Aid Society workers to ensure children are thoroughly protected
Deaf interpreter and CDIs have different credentials. To become a Certified Deaf Interpreter, one of the certificates provided by Registry of Interpreters for the Deaf (RID). A person who possess CDI certificate has passed both knowledge and performance portion of the exam as well as meeting other requirements such as:
audiogram or letter from audiologist
proof of 40 hours training
8 Hours – Introduction to Interpreting
8 Hours – Process of Interpretation
8 Hours – NAD-RID Code of Professional Conduct
16 Hours – Elective(s) of your choice
proof of an associate degree (the requirement will be changed to a bachelor's degree six months after the new CDI Performance Exam is available for test administration)
CDI Knowledge Exam
CDI Performance Exam
Mandy Slater, an ASL interpreter, shares an example in her interview of when the Deaf person went to the doctor's. The doctor told the Deaf patient, "Do not eat red meat." The hearing ASL interpreter translates exactly what the doctor said, "Do not eat red meat." Then the interpreter interprets to the doctor what the Deaf patient said, "My cholesterol is high. Why is that?" The doctor asked, which was translated verbatim, "Do you still eat red meat?" The Deaf person responds, "When I cook it, it is not red, it is brown." That is an example when there was a language conflict between the doctor and the Deaf patient because the Deaf patient took it literal that "red meat" meant the color of the meat not "red meat" meant steak or hamburger. However, when a CDI was put in the situation and the CDI explained that "red meat" meant steak or hamburger and the Deaf patient immediately understood. Watch the short clip below until 19:30.
[av_video src='https://youtu.be/wXNEb1yC07c?t=1081′ mobile_image=" attachment=" attachment_size=" format='16-9′ width='16' height='9′ conditional_play=" id=" custom_class=" template_class=" element_template=" one_element_template=" av_uid='av-5apkekp' sc_version='1.0′]
You can read more information about CDIs here.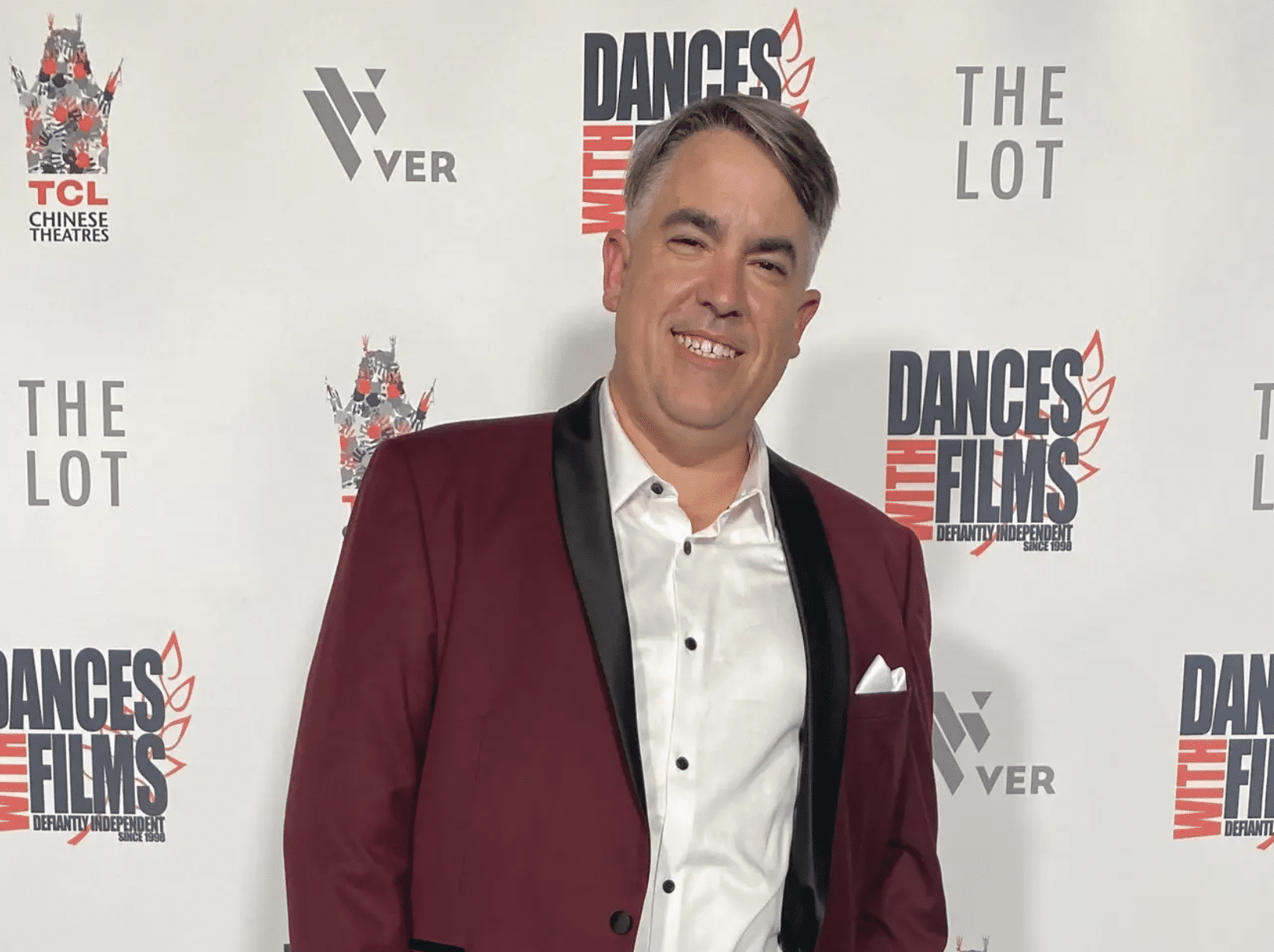 Branton Stewart is a CDI who is currently performing at Coachella. In 2013, Branton was the American Sign Language coach for Coachella's hearing interpreters. They worked together to understand how to sign to music. Branton stated, "With Deaf people interpreting, they are often performing in their native language. It is important to have Deaf person who is specialized in interpreting who knows how to study, analyze, and translate the lyrics from English to ASL, or from one language to another." Branton owns an interpreting business that specializes in Deaf interpreters, called CDI Network and he is very excited that there will be more opportunities for CDIs to perform and an increase of CDIs. Branton talks about in his article that interpreting is not just about translating the lyrics, it is also about performing the song, "Interpreting at events is not just about translating the words — it is about understanding the performance." He recommends in order to fully execute well the songs is to study the music, the artists' intention behind the language and behind their lyrics, and their culture. This will help the performance to be more engaging and entertaining but also to interpret it properly and accurately for the audience.
Deaf people enjoy music just like everyone else. They may not necessarily hear the music, but they can feel it. Also, keep in mind that there are different ranges of deafness. It can range from profoundly deaf to mildly deaf. It also can depends of the deaf person wears hearing aids or cochlear implants. People who have input of sounds are able to enjoy listening to the music. Branton mentioned, "It is amazing to see the number of Deaf interpreters increasing at music festivals, concerts, and other events. It is kind of like a Deaf person interpreting for another Deaf person's native language, and I think it is wonderful."
If you recall to when Los Angeles Rams and Cincinnati Bengals were the final teams to play at the Super Bowl and a glorious victory when the LA Rams won. This was the first time that Deaf performers were invited to perform during half-time. The first one was Deaf rapper and founder of DPAN.TV, Sean Forbes. The second was a Deaf writer, rapper, and performer, Wawa. The third performing was Deaf actress, Sandra Mae Frank best known for her most recent role on New Amsterdam. Sandra Mae Frank signed the national anthem and "America the Beautiful" at the beginning of the game. Sean Forbes and Wawa geared up to sign in ASL the performances by Eminem, Snoop Dogg, Mary J. Blige, and Kendrick Lamar songs. Branton's performance as a CDI and these Deaf performers deliver the same service for the Deaf community by creating an accessible performance that Deaf people can engage and enjoy. The only difference is CDIs are certified provided by Registry of Interpreters for the Deaf (RID). CDIs are usually interpreting for a or group of Deaf people. They are interpreting as a job as well as serving that equal accessibility for the Deaf community. On the other hand, these Deaf performers – Sean Forbes, Wawa, and Sandra Mae – are entertainers. You can read more about the three performers at the Super Bowl here.
American Sign Language involves a lot of facial expressions and body language. Hearing interpreters may not deliver the expression of the face and body as well as a CDI because hearing people are naturally not as expressive as Deaf people. Perhaps, one day when you go to a concert or music festival, you might run into a CDI and watch them perform. It brings you to connect and drown with music even more when you visually see the expression of the songs.
References: https://www.scrid.org/deaf-interpreter-FAQs
https://www.businessinsider.com/im-deaf-coachella-interpreter-heres-what-my-job-is-like-2022-4