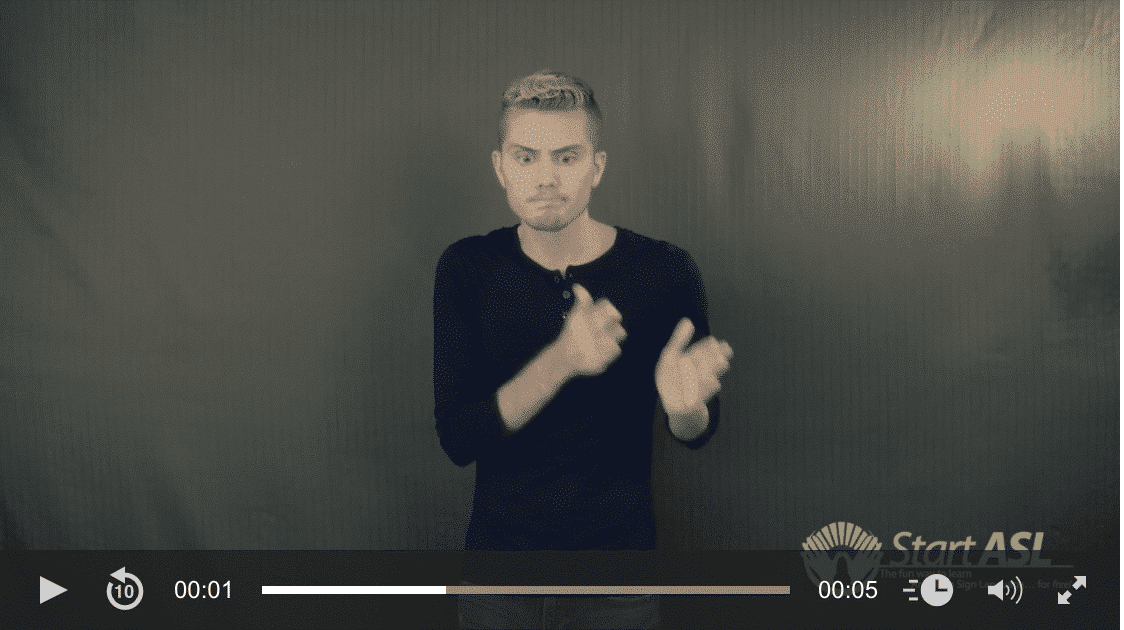 One of the most popular entertaining activities in the Deaf community is storytelling and expressive poetry. Since American Sign Language (ASL) is very visual, storytelling contains a lot of exaggerated expressions, gestures, and body movement which are the most commonly used to tell a story or a poem. There are many benefits when it comes to ASL storytelling and expressive poetry such as language development, entertainment, and critical thinking/imagination. There are a lot of Deaf comedians and Deaf actors/actresses who are very animated and exaggerate their signs, expressions, and body movements.
Have you ever wondered how music comes into play with the Deaf community? Well, Deaf people still "listen" to music, but how? It depends on the deaf person, some deaf people wear hearing aids or cochlear implants. They are able to hear and listen to various types of music. There are also Deaf people who do not have input of sounds whatsoever, so how do they enjoy music? Well, the music is felt through the vibrations. The most popular favored choice of music is songs with a lot of bass because the bass makes the vibration strong and so powerful that it can be felt through the body. Another popular entertainment is Deaf theater. Similar to Broadway, Deaf West Theater is for Deaf and hard-of-hearing actors.
Sean Forbes, who is a Deaf rapper, creates his own lyrics and music that he will verbally rap and sign. Sean also founded D-Pan, which stands for Deaf Professional Arts Network. D-Pan is a non-profit organization that consists of music videos featuring Deaf and hard-of-hearing performers. Check out Sean Forbes' popular song in ASL. An inspiring movie No Ordinary Hero: The SuperDeafy Movie is about a superhero (played by a deaf comedian actor) who helps a deaf boy believe in himself. This movie sets a positive and encouraging message for kids to believe in themselves that they can do anything and to not let their deafness bring them down or hold them back. There are several clips showcasing SuperDeafy helping Deaf people that are frustrated when interacting with hearing people. Check out some of the great, funny videos of SuperDeafy: SuperDeafy to the Rescue – Young Lad and SuperDeafy to the Rescue – Muller Auto Shop.
Other popular forms of entertainment in the Deaf Community are socials. One of the most popular socials is known as Deaf Night Out (DNO). This event usually happens in the evening at nightclubs, bars, etc. The restriction for DNO is that it is only for fluent signers 21+. There are socials prior to DNO that beginners can attend to socialize with other Deaf people. These usually take place at a restaurant or park. There are also Deaf events such as Deaf Expos or ASL Poetry. DeafNation World Expo that takes place in Las Vegas is one of the biggest Deaf events that a lot of people attend from not only all over the United States, but also from all over the world.