Truly Inspirational
There have been several famous deaf actors in the media that have made significant contributions to the deaf community and hearing society.
If not for them and their influence in mainstream entertainment, deaf awareness may not be where it is today. These famous deaf people changed the Deaf world by showing hearing society that deafness is not a handicap and that deaf people can do anything.
It's an honor to mention these people here. They are truly an inspiration.
Marlee Matlin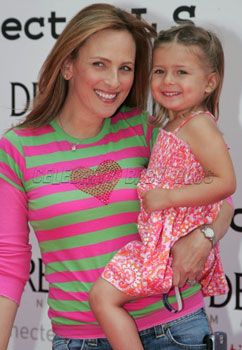 Marlee Matlin is an Academy Award winning actress who became deaf when she was two years old. She won the Academy Award for Best Actress at the young age of twenty-one for her debut role as Sara in the movie version of Children of a Lesser God. Matlin also won the Golden Globe for Best Actress in a Drama that same year.
Marlee Matlin's other film credits include:
What the #$*! Do We (K)now!? (2004)
When Justice Fails (1999)
Two Shades of Blue (1999)
In Her Defense (1999)
Hear No Evil (1993)
The Player (1992)
Walker (1987)
Her television credits include:
Switched at Birth (2011)
The Apprentice (2011-2012)
Dancing with the Stars (2008)
The L Word (2007-2009)
Hollywood Squares (2003)
The West Wing (2000-2006)
Picket Fences (1993-1996)
Seinfeld (1993)
Reasonable Doubts (1991-1993)
Bridge to Silence (1989)
Marlee Matlin is probably the most famous deaf actress. She is a real inspiration and a true deaf star.
Phyllis Frelich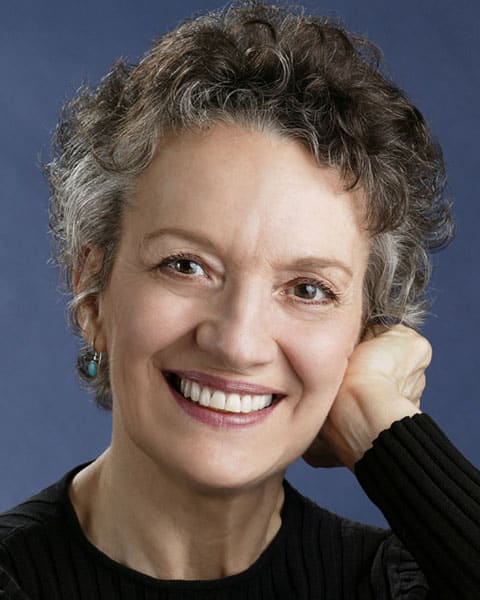 Phyllis Frelich is a very well-respected deaf actress who is best known for her leading role in the Broadway version of Children of a Lesser God in 1980 for which she won the Best Actress Tony Award.
She has also acted on shows such as E.R. (1998-1999) and Diagnosis Murder (1999). Her movie roles have included Love is Never Silent (1985), Bridge to Silence (1989), and Sweet Nothing in My Ear (2008).
Linda Bove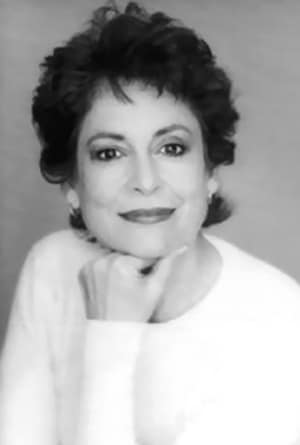 Linda Bove is best known for her debut role as Linda the Librarian on Sesame Street in 1971. Her role on the show ran until 2003, which made it the longest running role for a deaf person on television.
Her other roles include:
Search for Tomorrow as Melissa Hayley Weldon (1973)
Happy Days as Fonzie's girlfriend (1980)
Children of a Lesser God on Broadway as an understudy for the leading role.
Linda and her husband are also the founders of DeafWest Theater. So, while Linda is a deaf star herself, she has also dedicated her time to the up-and-comers in the Deaf community.
Deanne Bray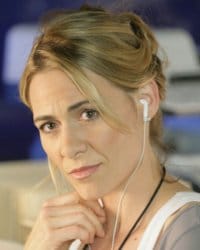 Deanne Bray is best known for her role as Sue Thomas in the television series Sue Thomas: F.B.Eye. She is probably the first deaf person who had an entire television series created around them.
Deanne also played Emma on one of my favorite television shows: Heroes.
Her other credits include:
Sweet Nothing in my Ear (2008)
The L Word (2007-2008)
Universal Signs (2008)
Last Mountain (2005)
Shoshannah Stern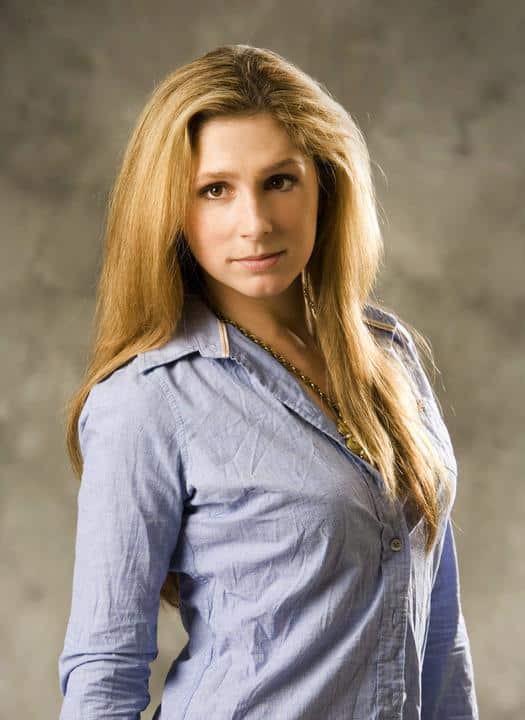 Shoshannah Stern is a well known deaf actress who is best known for her roles as Bonnie Richmond in Jericho, Holly Brodeen in Threat Matrix, and Megan Graves on Weeds.
Sean Berdy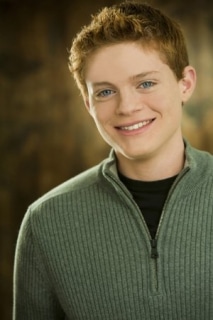 Sean Berdy is an actor, comedian, and dancer and is best known for his role as Emmett on the hit television series Switched at Birth. He was also in Sandlot 2, Legend of the Mountain Man, and The Deaf Family.
Famous deaf actors have proven to be an essential piece to the deaf awareness puzzle. Their popularity and influence in mainstream media have proven to be a key in the awareness of the Deaf community and the widespread truth about deafness not being a handicap. Deaf people have proven that they can do everything except hear, and it's the famous deaf people who show that to the world.
For a more extensive list, visit our famous deaf people page.