Deaf Videophone Directory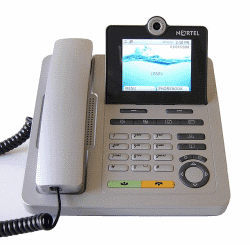 Deaf VP was a Deaf Videophone directory created by Sorenson.
Videophones are telephones with a video screen. They enable deaf people to call each other (or a relay service) and use American Sign Language, their first language, to communicate.
Videophones themselves, however, haven't become very popular. The reason for this is that most cellphones and webcam software provide the same service, but at a lower cost. Many cellphones offer the ability to make video calls and free software such as Skype offer the ability to communicate via webcam.
This technology has also created the need for Video Relay Services (VRS). Most relay service companies now offer videophone capabilities where the interpreter will sign with a deaf person via videophone and talk with the hearing person via telephone.
Videophones have also created a demand for a videophone directory of some kind. Sorenson Communications, the popular VRS company, created a videophone directory for this purpose. The directory was found at DeafVP.com. However, the directory has since been shut down due to spam. Hopefully the future holds another similar directory where deaf and hard of hearing people can look up their friends and families who have videophones.