Below is a high quality printable free basic sign language chart image and PDF.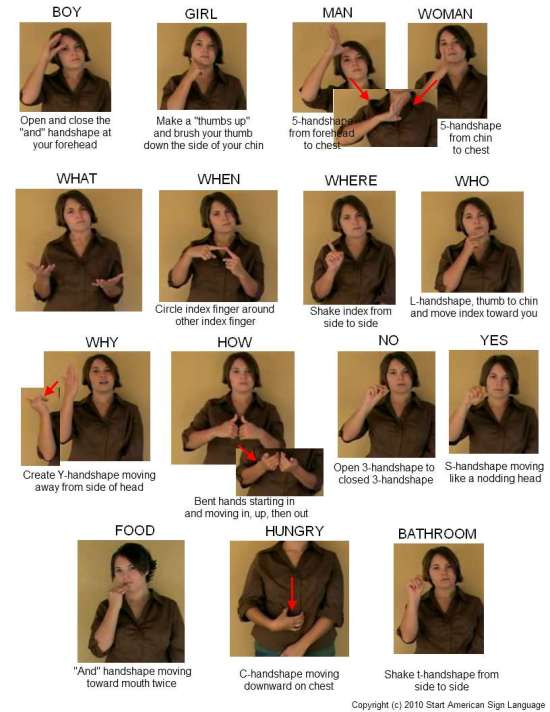 Download Our Free Basic Sign Language Chart PDF
Keep in mind that you will need Adobe Reader in order to view the PDF. You can get it free here.
This American Sign Language chart outlines a few common signs and explanations that may help with communication where fingerspelling can be difficult to get your meaning across. You can find the following signs and explanations on the chart: BOY, GIRL, MAN, WOMAN, WHAT, WHEN, WHERE, WHO, WHY, HOW, NO, YES, FOOD, HUNGRY, and BATHROOM.
This basic sign language chart is especially useful to hang in workplaces and other areas where people may come in contact with a deaf person. It can also be used as a handout at ASL related get-togethers or to give your friend if you'd like him or her to learn some quick ASL signs.
Happy signing!