by Jennifer Hatley | July 7, 2017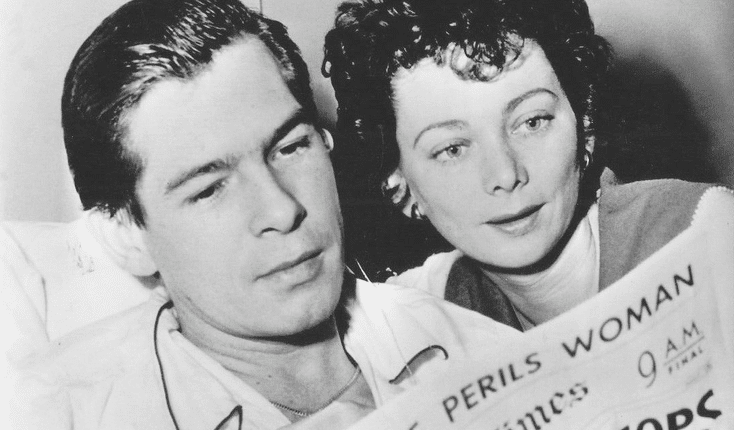 I find music to be my outlet for so many different things. I chose Johnnie Ray (John Alvin Ray) as he was an American singer, songwriter, and pianist. John Alvin Ray made his debut and held his popularity in the 1950s. I find that being able to find and not be afraid to display his talent to be a large part of history. I feel that it shows that even though he may not have been able to hear, he continued to seek, enjoy, and offer his talent for others. John Alvin Ray was in the rock and roll world even with his jazz and blues music. Famous people even stepped forward and called him things such as the "father of rock and roll". To know someone is feeling the music and not just relying simply on the sound is amazing. To know he trusted the sound that he was feeling and the way other people were responding and knowing they were feeling the music too, is simply amazing. I think about listening to music and when I hear a song come on the radio that I love. I think about the way it moves me or if it really does. Then there are those times that when the song is over I hit repeat because the lyrics or the sound just moves me to continue to hear it and feel it and I love it.
John Ray was born and raised in Oregon and was partially deaf. He started singing professionally at fifteen on radio stations. He was found in 1951 while singing in night clubs and from there rose to fame. His first album was released in 1952. From that album, several songs rose to the top and kept his popularity rising. Knowing that he explored his love and pushed harder to keep in the stream tells me that giving up was not an option. He never let his hearing abilities stop him from pushing and pursuing his dreams.
There's No Business Like Show Business, was his one and only motion picture that he was in in 1954. He, Ethel Merman, Marilyn Monroe and other big names were part of a large cast. In 1957, his career started to fall. He passed away in 1990. I find him to be very impressive. Again, from the age of 15 until his career started to fall, he never gave up. He continued moving and making music the way he like it. When I was searching for people in Deaf History I saw actresses and actors – even athletes. While I find all of these amazing as well, I find it completely amazing to find someone not afraid to show off their passion regardless of any roadblock that may be in the way.
Source: https://en.wikipedia.org/wiki/Johnnie_Ray