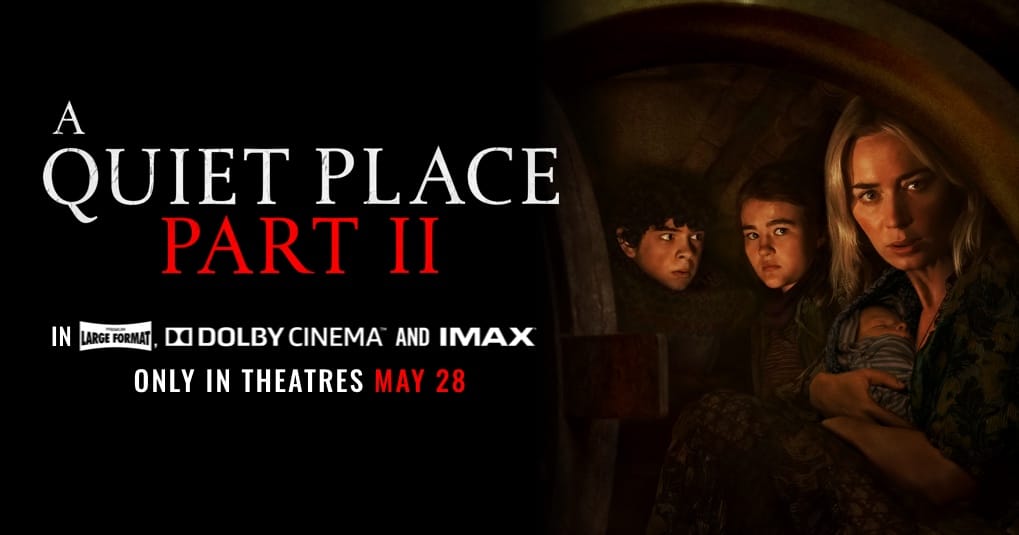 When the pandemic broke out in February 2020, everything was put on hold including the suspenseful thriller A Quiet Place Part II that was supposed to release on March 8, 2020. Once it was safe for businesses to reopen, there was a big rave when this movie finally was released on May 31st, 2021. The first movie called A Quiet Place was released on April 6, 2018.
What is A Quiet Place about?
"If they hear you, they hunt you. A family must live in silence to avoid mysterious creatures that hunt by sound. Knowing that even the slightest whisper or footstep can bring death, Evelyn and Lee are determined to find a way to protect their children while desperately searching for a way to fight back." – Rotten Tomatoes
What is A Quiet Place Part II about?
"Following the deadly events at home, the Abbott family must now face the terrors of the outside world as they continue their fight for survival in silence. Forced to venture into the unknown, they quickly realize that the creatures that hunt by sound are not the only threats that lurk beyond the sand path." – IMDb
In this movie, no one can talk or make a single sound because if they do, they will get hunted down by the monsters who have extremely excellent hearing. American Sign Language was dominantly used to communicate with each other. One of the main characters in the movie was played by a Deaf actress named Millicent (Millie) Simmonds.
Who is Millie?
Millie was born on March 6, 2003 and is from Pittsburgh, Pennsylvania. She has four siblings and enjoys spending time with family and friends. For leisure, she enjoys listening to rock music, drawing, reading, and riding her motorcycle. She is best known for Wonderstruck (2017), The Quiet Place (2018), and The Quiet Place Part II (2021). At a young age, she joined theater and drama club where she started performing and expressed storytelling in American Sign Language. Millie's drama teacher received an email casting call for a deaf actress to play in the movie Wonderstruck where she sent a one-take audition that brought the film director to tears. Quoted on Millie's bio on IMDb, "Millicent and Wonderstruck made their debut at Cannes and the New York Film Festival. Millicent was named one of the Breakthrough Entertainers of 2017 by AP, and Time Magazine listed Rose as one of the Top 10 Movie Performances of the year." Millie had a major role starring in A Quiet Place where she worked alongside Emily Blunt and Noah Jupe. She was nominated for critic choice awards in 2018, 2019, and 2021 when she starred in the movie A Quiet Place Part II. "Her accomplishments and visibility are major steps forward in positive film and media representation for the Deaf and disabled community." For her next role, she hopes to play as a superhero or a villain.
This movie received 91% on Tomatometer. Here are what the critics and the general public think. You can read more here.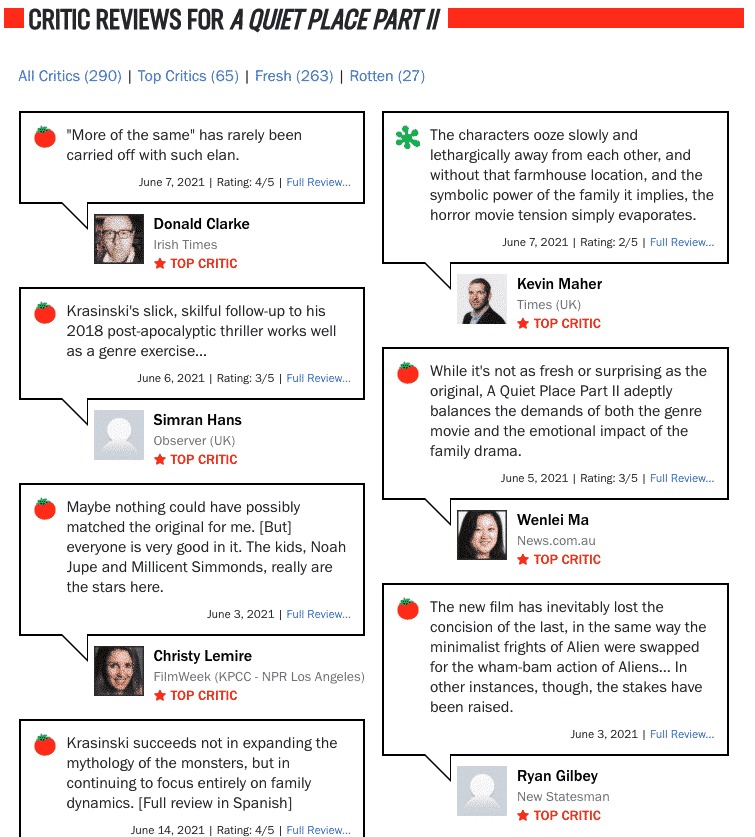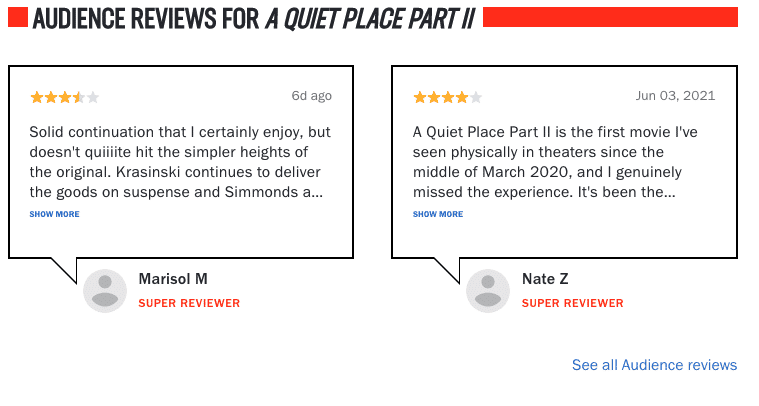 So is this movie worth watching? It most definitely is!