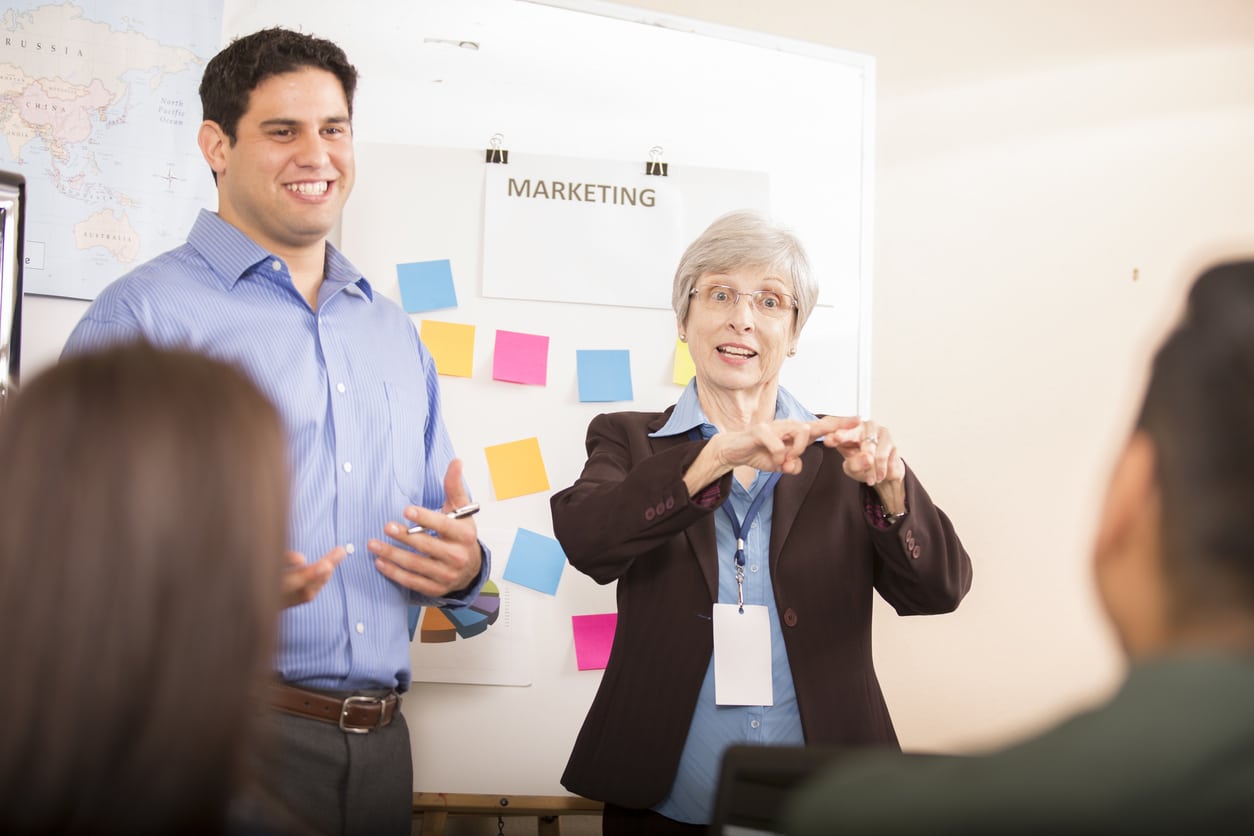 Many people are inspired by American Sign Language (ASL) from signing in movies, in public, or by a d/Deaf/Hoh friend or d/Deaf/Hoh family member. This inspiration pushes them to want to learn ASL and for some people to choose ASL interpreter as their career choice. Becoming an American Sign Language Interpreter is a popular career choice for students of the profession.
Mandy Slater who is an ASL interpreter stated in her interview:
"It is a service for them. Don't use this profession for personal gain, yes it is rewarding at times, but do it for the right reasons. Make sure the Deaf community knows your heart is in the right place."
Read more below and click here to watch Interview with Mandy Slater.
Being an ASL interpreter is not just an "occupation", it opens the door to another whole new world of another community and culture known as Deaf community and Deaf culture. Many ASL interpreters will attend Deaf socials and have d/Deaf/Hoh friends. It is important that ASL interpreters are deeply knowledgable about the Deaf community and Deaf culture. The books and learning in class can only teach someone to an extend. A lot of the social interactions, slangs, expressions are mainly picked up from socializing with other d/Deaf/Hoh people.
Many people who wants to become an ASL interpreter wonder how they can get started. Below are useful key information and an overview on what you need to know to get you started on your journey to becoming an ASL Interpreter.
1) Education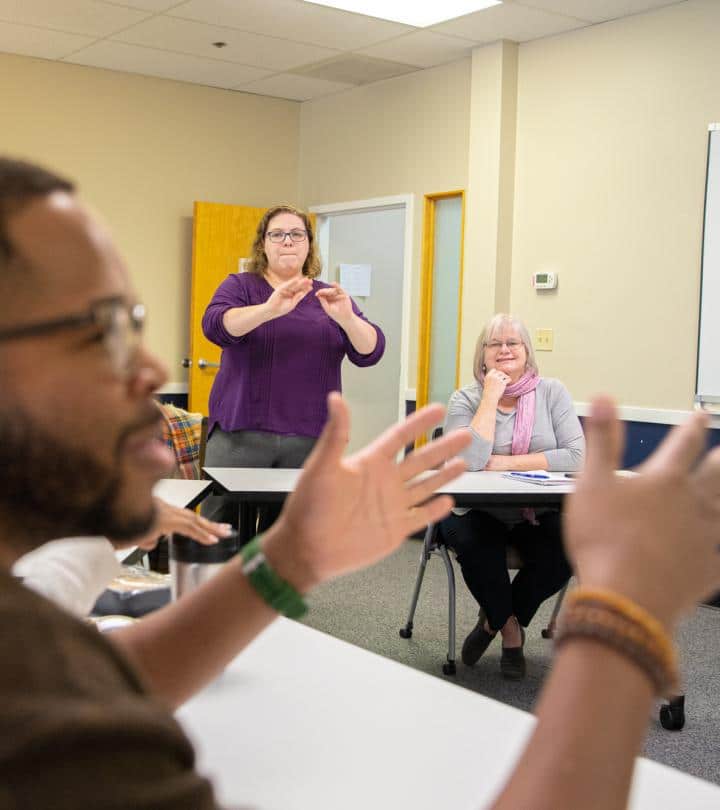 The educational requirements for certification from the Registry of Interpreters for the Deaf are currently changing. One of the requirements to become fully certified is to have a bachelor's degree⁠—it can be in any field⁠—in order to take the National Interpreter Certification (NIC) exam. IEP which stands for Interpreting Educational Program is a 2 year program that is separate from the university. An example of an university that includes IEP in the four years enrollment is California State University of Northridge (CSUN). It depends on the person when he or she is ready to take the NIC exam and become certified. Some can take the NIC exam around the time of graduation or others will need at least 3-4 years of experience before taking the exam.
Many colleges and universities offer ASL interpreter training programs. You can find interpreter training program listings on the RID website: RID's database of interpreter education programs.
2) Certification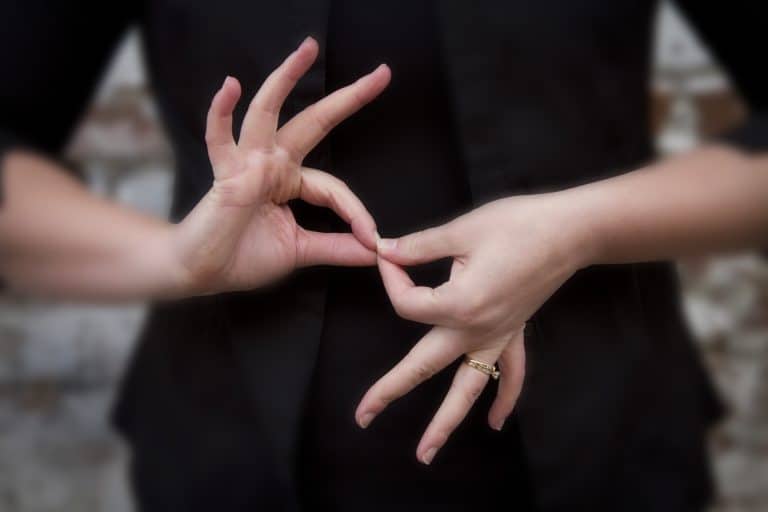 Certification is now required for most interpreting positions. There is a National Interpreter Certification (NIC) test that is given jointly by the National Association of the Deaf (NAD) and the Registry of Interpreters for the Deaf (RID). There are two exams: Knowledge Exam and Performance Exam, which includes a written test, an interview, and a performance test. To learn more about the certification process, visit the Certification section of the RID website.
Your state may also require other certification on top of the national certification in order to be an interpreter for the deaf, and depending on the setting in which you plan to interpret, there may be additional trainings and other certifications required as well.
3) Types of Interpreters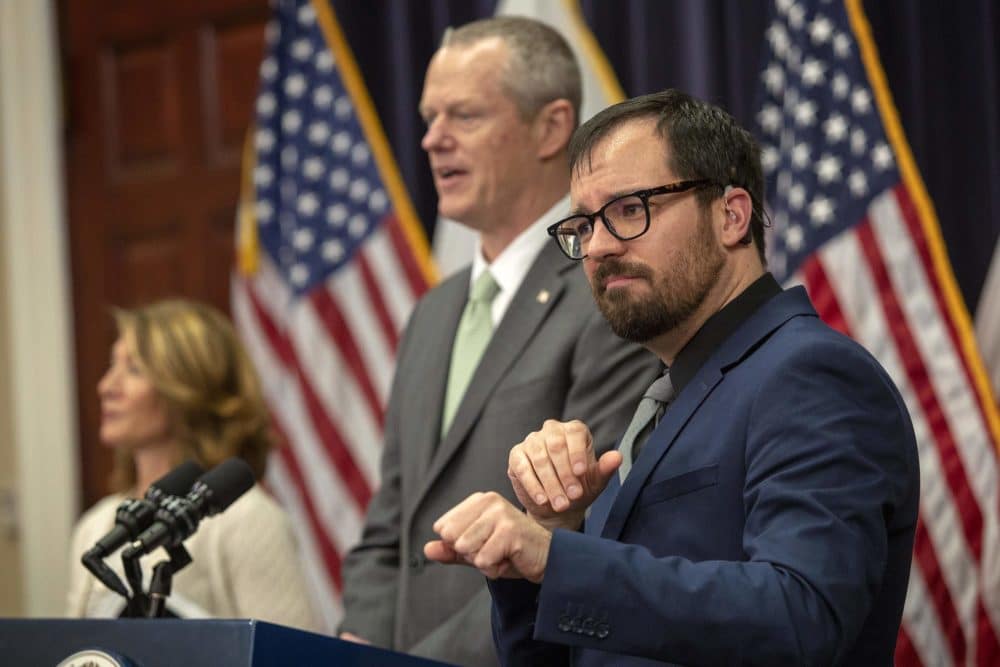 As an interpreter for the deaf, you can work either as a staff employee, a freelance independent contractor, or an agency interpreter.
As a staff employee, your job would be more stable, predictable, and often include benefits. However, you would also have less flexibility in picking your assignments and your range of experience would be limited to what the organization does.
As a freelance interpreter for the deaf, you get to contract with many different agencies. These can include private agencies, public agencies, schools, hospitals, courts, businesses, and even directly with clients. However, unlike a staff position, you wouldn't get benefits such as health insurance or vacation pay. You also have to deal with extra paperwork like preparing quarterly tax estimates and obtaining business licenses and insurance. Also, freelance interpreters normally don't receive a full forty hours of work per week.
Agency interpreters are interpreters who are contracted by interpreting agencies. These agencies are contacted by clients and the agency sends out the most qualified interpreter for that job.
There are different types of interpreting, which can range from interpreting in school, court, medical (doctor's appointments), amusement parks, VRS, general community services, etc.
4) Salary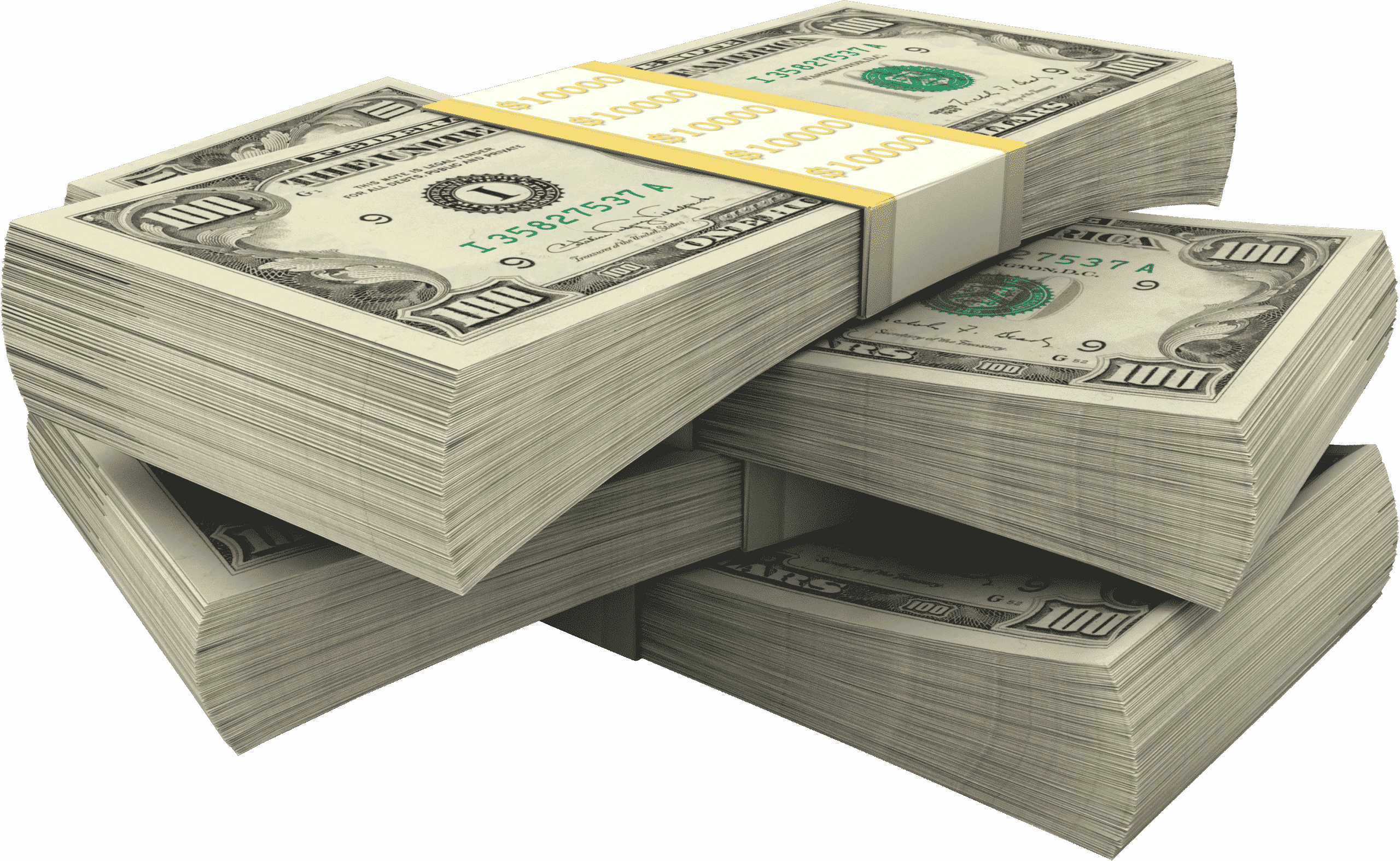 In California, an average salary is $30 an hour or $62,880 annually. Your salary will depend on your geographical location (rural areas tend to pay less), education, credentials, amount of experience, and what type of interpreter you are (such as staff, freelance, or agency).
5) Resources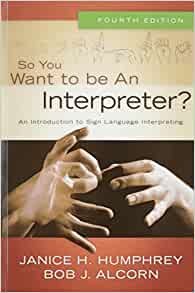 If you plan on becoming an ASL interpreter, we also highly recommend all of the books listed on this page below. You will find a lot more information about interpreting in these books that you will on the internet.
Sign Language Interpreting Code of Ethics
The sign language interpreting Code of Ethics is very important for all interpreters to follow.
All RID certified interpreters are required to follow the RID Code of Ethics. The Code of Ethics requires that interpreters behave in a manner appropriate to their position. For example, interpreters may not change the message they are interpreting, all assignment-related information must remain confidential, and no personal opinions or advice can be added while interpreting.
The seven tenets of the RID Code of Ethics are listed below:
Interpreters adhere to standards of confidential communication.
Interpreters possess the professional skills and knowledge required for the specific interpreting situation.
Interpreters conduct themselves in a manner appropriate to the specific interpreting situation.
Interpreters demonstrate respect for consumers.
Interpreters demonstrate respect for colleagues, interns, and students of the profession.
Interpreters maintain Ethical business practices.
Interpreters engage in professional development.
Here is the official NAD-RID Code of Professional Conduct.
ASL Interpreter Book Recommendations
If you are or plan to be interpreting, you should have these books!
We have searched for the best books for ASL interpreters. We have checked them out and read their reviews. These are all wonderful resources that we highly recommend!
Please note that when you choose to purchase through the external links on this website (in many but not all cases) we will receive a referral commission. However, this commission does not influence the information we provide in this site. We always give honest opinions and reviews to share our findings, beliefs, and/or experiences. You can view our full disclosure on this page.
Here is more details about becoming an ASL interpreter in Don't Just "Sign"… Communicate!: A Student's Guide to ASL and the Deaf Community.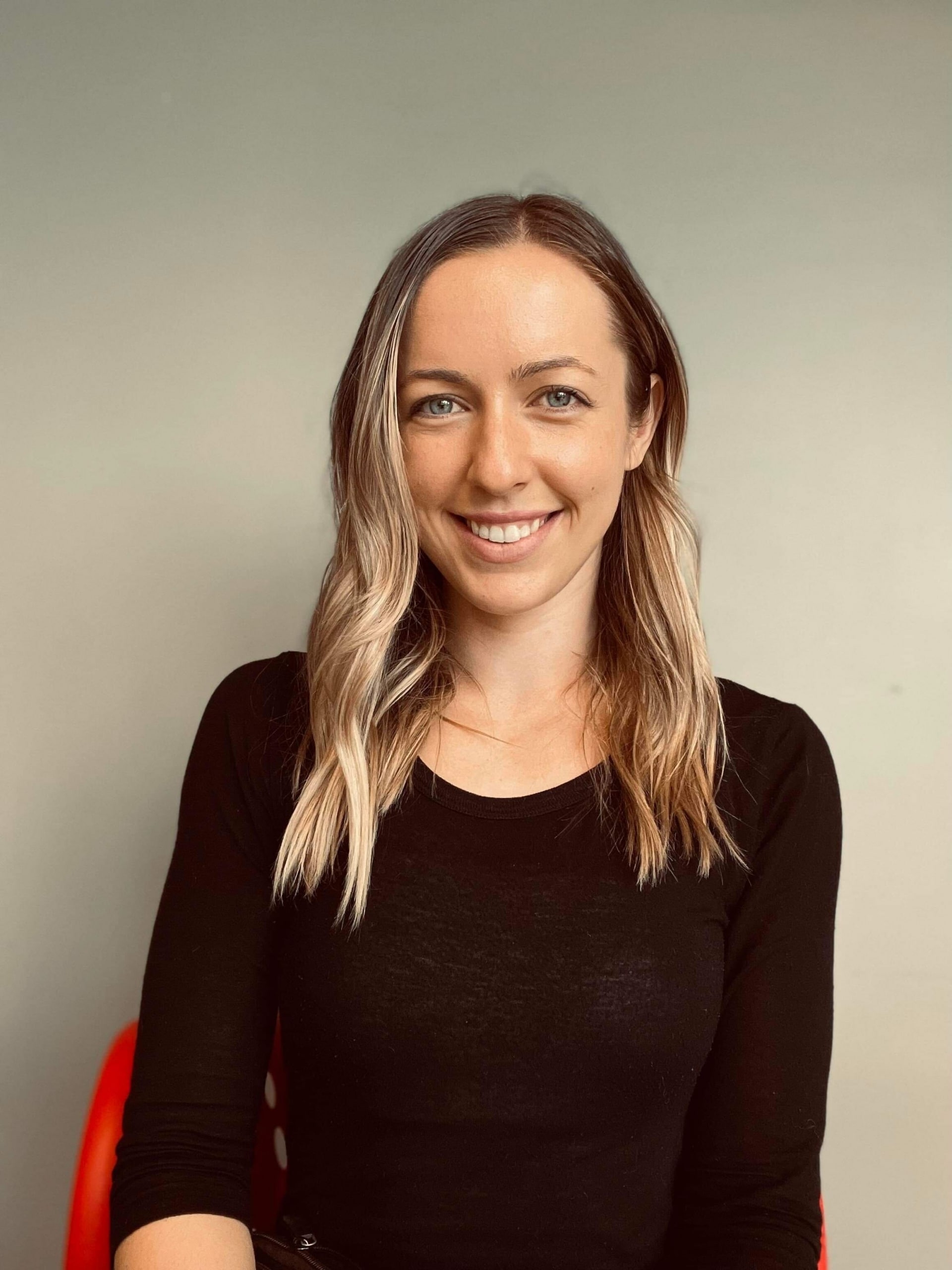 Mandy Slater an ASL interpreter who works for Sorenson shares her journey of becoming certified and her experience working as an interpreter:
My name is Mandy,
I have been involved in the d/Deaf/Hoh community since I was three years old. Growing up my best friend was Deaf. Having that foundation in ASL really set the ball rolling to become an interpreter. I  completed ASL one to four at the Santa Rosa Junior College during high school. A few years later I attended Berkeley City College to continue my general education units and take their ASL courses (classifiers, fingerspelling, deaf history and culture etc)
Fall of 2018 I transferred to California State University Northridge where I completed the Interpreter Education Program and received my B.A. Deaf Studies: ASL/English Interpreting May of 2020 amidst the pandemic. Since then I worked as a medical interpreter in the Los Angeles area for over a year, and am currently a community interpreter through Sorenson Communications in the San Francisco Bay Area.