There's an Option for Everyone!
Start ASL offers a variety of material and resources ranging from free online lessons to courses specially designed for Students, Teachers, and Homeschoolers; as well as an individualized Tutoring Program for those who desire one-on-one learning. We have grown to a large community of over 5,000 students and we're so excited for you to join us!
Which Start ASL Course is Right for You?
We are passionate about ASL
And we want to share that passion with you!
The Start ASL team has been educating students for over 10 years and we're so excited to have you join us! Meet the core team!

---
Michelle Jay is the founder of StartASL.com. She earned a Bachelor's Degree in Deaf Studies, with an emphasis in teaching, from one of the nation's premier programs at California State University, Northridge. Michelle is a published author and has contributed thought-provoking articles to academic publishers such as Greenhaven Press. Her unique articles have done much to support Deaf Culture, and have been printed in resource publications such as American Chronicle and Perspectives on Diseases & Disorders: Deafness & Hearing Impairments..

Amee Sevrie
Lead Education Coordinator
---
Amee Sevrie is Deaf and is bilingual in ASL and English. Originally from Alabama, she has traveled to over 20 countries and loves to experience new things. She has completed an MA in Deaf Studies from Gallaudet University and an MA in Teaching ASL from the University of Northern Colorado, and she has a strong passion for teaching ASL and Deaf History. She has extensive experience in working with students as a tutor and as an educator and believes that learning can be both fun and meaningful.

Jessica Mayer
Student Relations Coordinator
---
Jessica Mayer was exposed to a vast and diverse Deaf Community while growing up in Fremont, California. She first learned ASL in high school and continued her education by earning her associate degree in American Sign Language and Deaf Studies from Ohlone College. While going to school, Jessica first volunteered and then worked at the California School for the Deaf, Fremont (CSDF) for over 10 years. Working at CSDF in a full ASL environment taught her how to be a respectful member of the Deaf Community. Jessica has a lot of experience to share and is ready to assist you with your journey to learning ASL and becoming a Deaf Ally.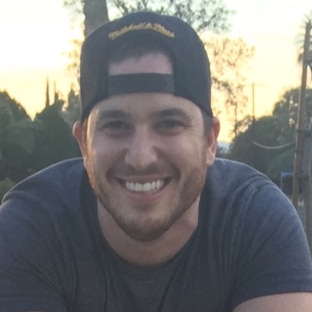 Dennis Valansi
Website and Technical Support Administrator
---
Dennis Valansi is a web developer with a passion for design. He has worked internationally, in-house and remotely on projects for leading brands, agencies, startups and charities. He cares deeply about creating world-class, useful and beautiful products that help people and make a difference.

Mando Garza
---
Mando Garza is an aspiring Deaf actor, business professional, and jack of all trades. Mando has a Master's in Business Administration (MBA) and a Bachelor's degree in Criminal Justice. He has been involved with the theatre at the National Technical Institute of the Deaf (NTID) and is now currently working as a CDI and studying paralegal & accounting.

Christine Jones
---
Christine Jones is an ITP (Interpreter Training Program) graduate and Deaf Studies student at California State University, Northridge. She is a volunteer interpreter and is currently looking to start a steady interpreting career.

Deborah Kanter
---
Deborah Kanter is Deaf and comes from a primarily hearing family, except for one of her brothers who is Deaf. Deborah was introduced to American Sign Language when she was 5 years old. Deborah is currently attending college and majoring in nursing.

Cristian Tun
---
Cristian Tun is hard of hearing and started learning ASL when he was 13 years old. He is currently attending college and majoring in acting.
We have hundreds of successful students...
(You can be one too!)

---
I took all 3 classes and was amazed at the attention to detail taken to design this course. This course is organized, well-thought out, and fun. I learned a lot! The videos were my favorite part. Since I already had quite a bit of vocabulary under my belt, I wanted practice reading a variety of signers while learning ASL grammar. This course gave me just that. I highly recommend it for anyone learning ASL. THANK YOU, Start ASL!

---
I am a single mom and unfortunately there are not a lot of affordable options in which I can be with my daughter and still learn ASL. Thank you for making this option available to those who may be not be able to learn in an adult classroom environment and are also hearing. I love this site. I just went through the first three units as a refresher and not sure why I ever left the site. Keep up the awesome work!

---
I have thoroughly enjoyed this site. This site has helped my husband and I understand and pick up ASL so quickly. I'm hard of hearing, and my husband and I love the ability to learn together. We now are able to better communicate to the fullest we have ever been able to do. Thank you so much.

---
I've been infatuated with American Sign Language for the longest time, but have just recently started to teach myself. The lessons on this website have been a tremendous help and I'm learning very quickly. Thank you so much, I'm really enjoying the experience.

Frank Cassianna
MYRTLE POINT, OR
---
This class has enhanced my relationship with my daughter. We have conversations online now with Skype. The conversations I watch online help me see the nuances of conversation and the useful techniques of facial and other expressions. After the first few times I signed with my daughter, I started to feel more at ease. Trying to read the signs seems to be the most fun for me. I am learning what I set out to do with the motivation of sharing this with my little girl. Stick with it and you will feel the success through your conversations. Thank you for the opportunity.

Denise Blackshear
VIRGINIA
---
I have always been intrigued with the beauty of sign language, but I never made time to study the language. However, the more I thought about it, the stronger the desire became to just try it. As I searched the web, I came across Start ASL and decided to register. I began the courses and was amazed with the progress I was making after only a few lessons. The more I learned the more I wanted to learn. During the first two weeks of my membership I traveled to Dallas to visit my sister. While there, we attended church and I sat in the deaf and hard of hearing section so I could watch the interpreter. The interpreter signed and asked me if I was deaf. I signed that I'm a student. She instructed me to sit in the third row where a deaf gentleman was sitting. Before I took my seat, I signed to the man that my name was Denise. He began to sign his name but he was going way too fast for me. I was able to sign to him, "Please sign slow." Upon my request, he slowed down. I understood that his name is Jerry and I signed, "Nice to meet you" and he signed it back. I felt so good inside – I couldn't believe I was communicating after only a few lessons. And now I'm teaching my 12 month old granddaughter ASL and it's all thanks to Start ASL.

---
This class has really helped me so far. I started ASL a few weeks ago and I was having a hard time being able to get the language down. Then a friend told me about this site and I have been picking it up much easier since. I am starting to have some better experiences with some of the people I know that have ASL down very well. It's really a great experience to learn all of it and be able to communicate with them without even speaking. Thank you for providing this site, it's been a huge help.
Schools and Organizations Partnered with Start ASL
Hundreds of schools use our curriculum in their classrooms and offer enrollment into our complete Online ASL Course to their students for foreign language learning. All of our options for schools and organizations can be found on our Teach American Sign Language page.