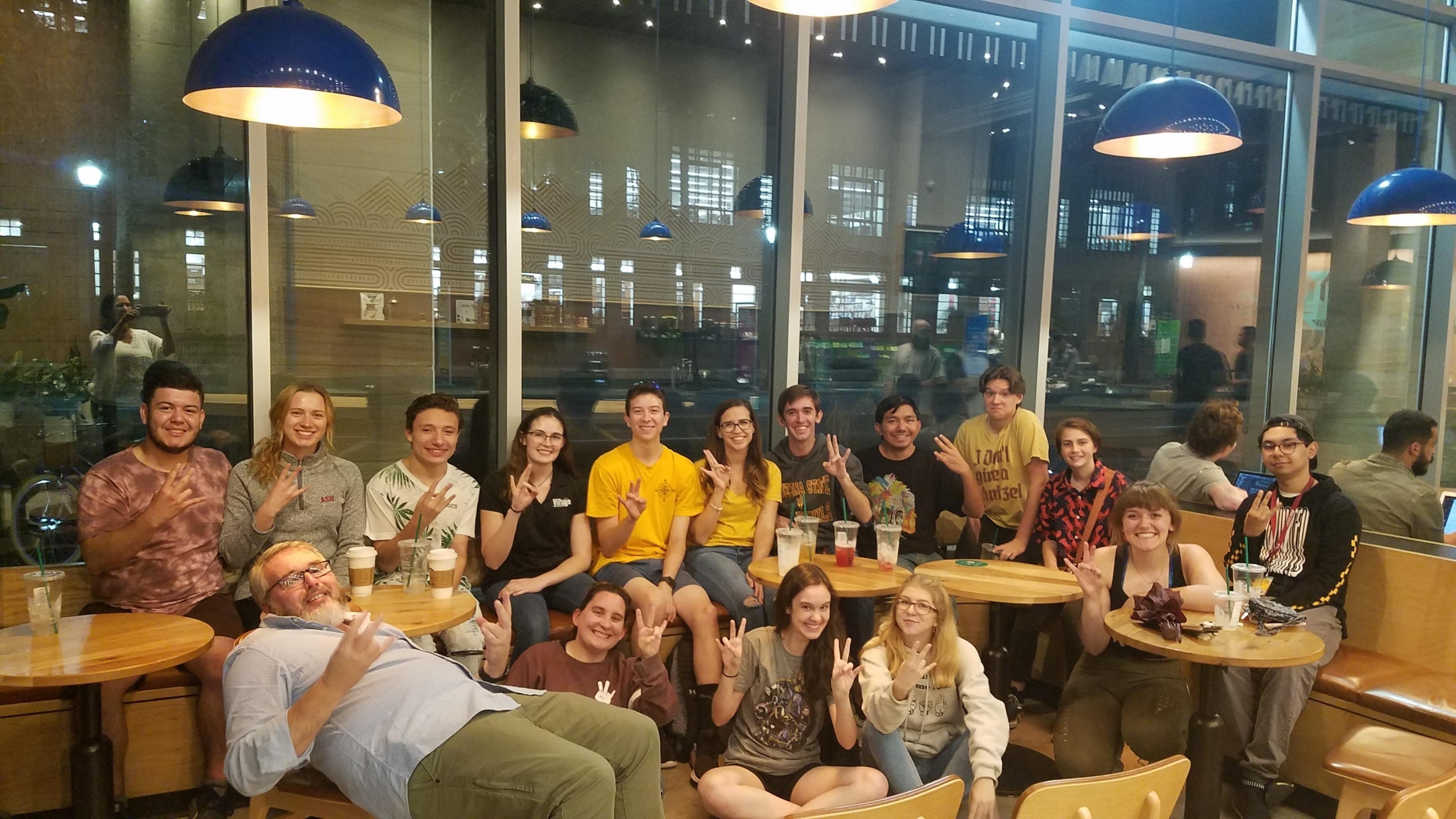 [av_video src='https://www.youtube.com/watch?v=Dzv8mBqCHLU' mobile_image=" attachment=" attachment_size=" format='16-9′ width='16' height='9′ conditional_play=" id=" custom_class=" template_class=" element_template=" one_element_template=" av_uid='av-6165xyw' sc_version='1.0′]
It can be fun, but it can also be scary to learn a new language. You have always wanted to learn American Sign Language (ASL) but have always wondered how and where to get started. The article below will have tons of tips and tricks on what you need to know to get you started on your ASL learning journey. There are many great resources out there where you can learn ASL. One of the resources is StartASL.com. We offer two packages, a Silver and a Gold package. Both of these packages include
Our Advanced Online Classroom with Interactive Activities, Grading, and Progress Tracking
Don't Just "Sign"… Communicate! PDF Textbooks Included
Certification of Completion for each course level
Our exclusive LIVE Virtual Practice Events
Exclusive Community Group Membership
Start ASL Instructor Support With Curriculum and ASL questions
Instructor Written Feedback on your signing assignments
and the Gold package offers more features than what is listed above:
Instructor Video Feedback on your signing assignments
Virtual Office Hours with Instructor
Priority Email Support
Verified Completion Certificates and Grade Reports*
Bonus DJSC! A Student's Guide to the Deaf Experience and DJSC! A Students Guide to Deaf Community Terminology PDF E-books
Bonus Vocabulary Study Sheets, Worksheets, and Sentence Practice Worksheets
Bonus Anki Digital Vocabulary Flashcards
Start ASL also offers offline course, teacher's package, and homeschool package.
If you are hesitant to get started, do not worry. Check out the Top 10 & 25 Signs. Hopefully, this will boost your confidence and encourage to keep learning.
Here are tips when it comes to learning ASL.
Similarly to any other languages, learning ASL takes time to learn. It may be easy for some people and more challenging for others. It is a matter of practicing and being brave to attend Deaf socials.
Before you attend Deaf socials, be sure to read and familiarize yourself about the Deaf community and Deaf culture. This information is important because when you attend Deaf socials, there are things that you can and cannot do, so it would be good to know ahead of time. Of course, you will learn a lot more when you actually attend socials.
Understand the cultural differences but also recognize the common body language and behavior. For instance, D/deaf people are very direct and expressive, so it can come off a bit awkward being around an expressive 18+ type of talk, but that is normal in the Deaf community.
When you attend Deaf socials, even if you are a beginner and barely know signs, it is respectful to turn your voice off when possible.
Attend Deaf socials, meet D/deaf friends, and hang out with them. That is the only way you will improve your signing.
Also, having a D/deaf friend is beneficial because this will push you really use your signing and help you understand the life of a D/deaf person, the culture, and the community.
Even if you do not know a lot, you create ASL cover videos. You can simply go on Youtube to learn someone signing to a song, and film yourself signing to the song or poem or joke or story. You will be surprise how far you have improved with your signing when you become fluent. This is also a fun way to utilize your signing and stay engaged with your learning process.
Remember that facial expressions and body language are crucial.
There are signs that have reasons behind them.
It is okay to finger spell if you do not know the sign.
Be mindful that there are multiple signs for a single word. So, if you learned the sign one way and someone else teaches you another sign for that same word, it could be based on where the person is from because there is such thing as regional signs.
Learn to sign the phrase "How do I sign … ?"
Learn the 5 parameters of a sign. Then you can use those parameters to write a definition for a sign to remember them. For example, HAPPY (write the parameters for this one).
 Think of one sign that you use to help you with noun and verb movement. My one sign I use all the time is CHAIR and SIT. CHAIR has two movements, while SIT is the action to sit down. For me this helped to translate to other noun and verb signs.
When you are learning signs, if there is an opposite, learn one version, then bring in the second sign to remember it. One example o-f this is mom and dad. Mom and female signs are near the chin, while dad and male assigned signs like brother start at the forehead.
Fingerspelling is rough for non-native signers. Practice your fingerspelling clear and not always for speed.
Practice signing into a mirror or camera. A camera is nice because you can watch it later to make sure the signs were executed correctly.
D/deaf people are very animated and outgoing, so don't be shy to join the conversation and converse with D/deaf people.
It is okay to be nervous at first. D/deaf people are very friendly and patient.
Be mindful that D/deaf people cannot hear, so do not try calling them. Do either go up to them, tap them on the shoulder, or find other appropriate ways to get their attention.
Do not try to be a perfect signer. It you make a mistake, brush it off. D/deaf people are open to correcting you, so you know the correct sign for next time.
Be open to corrections so you can become a better signer.
When signing, relax.
Be focused and maintain constant eye contact with the person you are talking to. It is considered rude to look at your phone, glance away, or walk away while the D/deaf person is talking to you. It shows that you are not paying attention or do not care about conversation or the person you are speaking with.
Don't worry about not understanding everything. You will pick up as you go. It takes time and patiences to absorb new signs especially if you are seeing the signs in real life conversations.
It is okay to ask the person to slow down their signing or finger spelling if they are too fast.
Don't get discouraged if one day you are doing well but then the next day you are not doing so well. It takes time to learn a new language.
Many D/deaf people will ask you why are you learning ASL, so think of a good answer that inspired you to learn ASL. It can just simply be that, "ASL is a beautiful language and you want to learn it."
Set goals for yourself and keep track of your progress. This will help you see how you are doing in your learning process.
Megan Clancy, Start ASL instructor, shares her tips and tricks for beginner ASL learners.
Beginner ASL students can certainly start with StartASL.com, then look up on Google.com for Deaf events that are in person or virtual to use ASL skills.  Language is best learned through interaction, not necessarily from a book.  StartASL.com offers Zoom events where students can practice ASL with one another.  There are also ASL tutors available through StartASL.com.  Also, if you are interested to become an ASL interpreter, you can look into interpreting programs such as at Gallaudet University in D.C. or at California State University Northridge in Northridge, CA or at the nearby Pierce College Interpreting program.  Additionally, if you are thinking about how to become a teacher of the Deaf who uses ASL, you can look into Gallaudet University or CSUN as well.  There are programs called Deaf Studies that many colleges and universities have as a major or minor.  You also should study how ASL is used in films/TV shows and on social media sites such as CODA, Eternals, and many others.  You can look into Deafwest.org to see how ASL is used as an art form.  There are many Facebook groups that post Deaf events that you can attend near you or virtually.