by Anonymous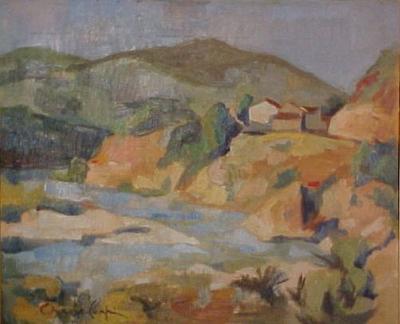 Village on Taro River by Oreste Carpi
I am not deaf, but have been allowed the chance to come across this amazing language, and have started learning it at my school. However I never really took the time to analyze the culture, or the people who've founded it. It's amazing how far these people have gone to make a mark in the world. And the thing is, even after their death, they live! People like Helen Keller and Alexander Graham Bell, they've defied the laws of life.
I cannot say which famous deaf person is my favourite as there are too many who've contributed to our lives, and are all outstanding, but I do admire Marlee Matlin and Oreste Carpi.
Marlee is the only deaf performer to win an Academy Award for Best Actress in a Leading Role, which she won for Children of a Lesser God. And Oreste Carpi was an Italian deaf painter, engraver and ceramist. People like them along with several others have proven to the world that deaf people can indeed make their OWN way in life, and they are worth something.